"Mourinho said: 'I'm going to make you the most famous gypsy in the world'" - José Rodríguez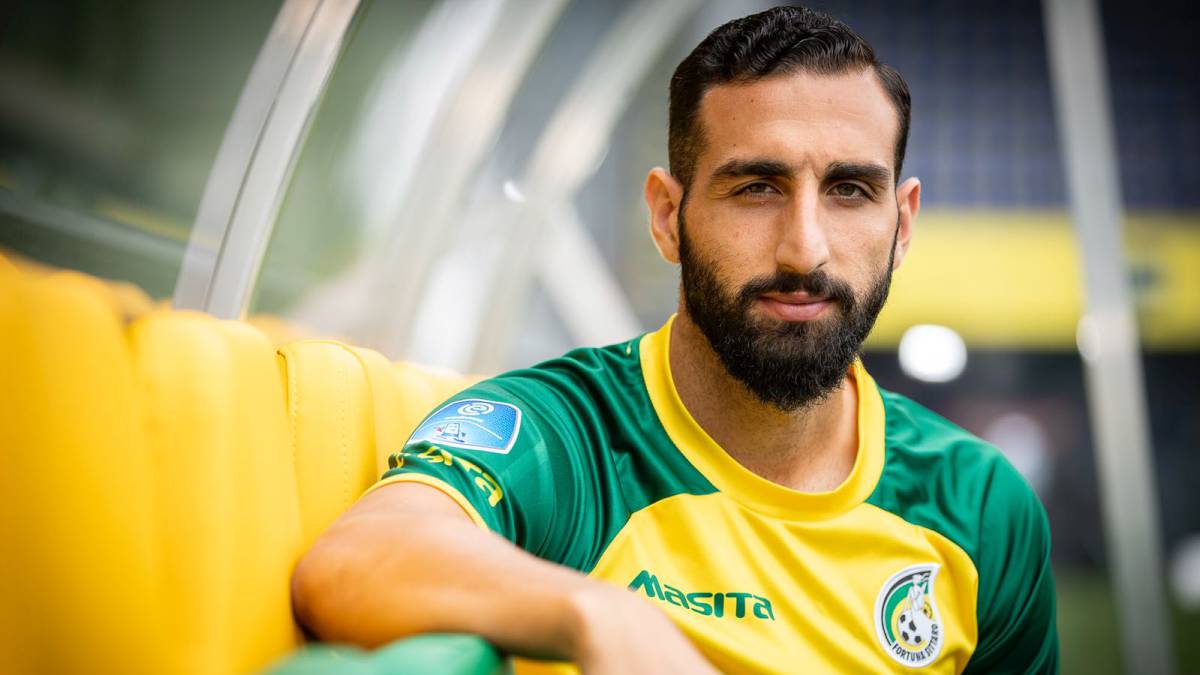 The Villajoyosa-born midfielder told AS that he is still asked about being handed his Real Madrid debut by Mou and spoke about how his career has taken off in Holland.
Six different clubs, five different countries and their respective cultures to get to understand and adapt to, four loan spells and a wealth of experiences playing football from one end of Europe to the other. It's incredible to think that José Rodríguez is still only 23 and yet he has got to know so many different sides of the game. He has played in Spain, Turkey, Germany and Israel, he is the youngest player to have made his first team debut with Real Madrid in the Champions League and now he is plying his trade in Holland. On Saturday, his team - Fortuna Sittard are guests of Ajax, the club against whom José Mourinho gave him his first taste of European football. "A lot of people think my career's finished but I'm still going and I'm playing as well as I ever have here in Holland", José Rodríguez told AS.
He's back enjoying his football in the Eredivisie although he's quick to note: "It's not a good idea to change clubs as often as I have. I wouldn't recommend it but on the positive side, it's given me a lot of experience I might not have had. Now my positioning is better and I don't make as make mistakes as I did in the past. The coach asks me to organize the team and lend my experience in the centre of the park. After my first match in the starting line-up I told my family that I don't think I had ever run as much to win but I'm delighted with how it's all working out, the Eredivisie and me - we are a perfect match".
Low point in Germany
Rodríguez joined Fortuna Sittard on loan from Mainz 05 at the end of August and to do so, he had to take a 20% pay cut: "The club made a great effort to bring me here and for that, I am very grateful. I'm happy and that more than compensates for earning less". It's the price he is willing to pay for rediscovering himself as a player - after being pretty much off the radar since his fateful debut for Mainz 05 on 18 September 2016 when a reckless challege on Ausburg's Dominik Kohr horrified German football fans - as well as his own club. "I became a persona non grata with the club because of that and as a consequence, I hardly played again. Maybe they should have waited for the diagnosis because Kohr's injury turned out to be not as serious as they first thought. But without knowing the facts, I was heavily fined and that made me feel very bad - especially for my family. For your parents to hear that you are a murderer is very tough. I've never been an aggresive player but despite that I was criminalized", he explained.
"My career had been going well until I went to Mainz. Now i can see it was a mistake to go there; it was an unhappy time for me because when you are not playing, you start believing your life is a mess. In the summer I did two months' of pre-season with them then they sent me to play with the reserves. They paid a big fee for me and I know they thought I was a good footballer, that they were expecting me to do well but after that unfortunate tackle they didn't see me in the same light", added Rodríguez, who was fined 10,000 euros and dealt a five-match ban "which ended up being longer because I didn't end up playing for them again".
Ajax and memories of Real Madrid
Two years on and a loan stint at Maccabi Tel Aviv in the middle, things have changed for the better. "I have put my bad times in Germany behind me. It's over and forgotten about", he says. As for this weekend's hosts Ajax, it was against them that José Mourinho handed him his Champions League debut with Real Madrid in December 2012 - taking Raúl's record as the youngest player to play for Los Blancos in the tournament. "Six years have passed and I'm still remembered for that everywhere I go, it's incredible". He was just 17 years and 353 days old - few months older than Raúl had been, and wasn't even a regular starter with Real Madrid Castilla. But Mourinho felt he was ready: "When something like that happens at that age, you don't enjoy it because you don't even really know who you are yourself. Mou told me: 'I'm going to make you the most famous gypsy in the world' and I couldn't stop laughing. I cannot explain with words how I used to feel when the best coach in the world started talking to me or gave me advice".
Maturing as a player
José Rodríguez realizes that he's done a lot of growing up since then. "When you are a kid you do stupid things. I'd do things just to annoy a coach so he wouldn't play me, but later you realize that all you are doing is harming yourself. You get to understand how important it is to be playing, because when you don't play, you stop caring, and even if you are getting paid a good wage and have all the money in the world, you're not happy. Now I know that I have to work hard every day because you need to seize opportunities whenever you get them".