NBA
LeBron James: Lakers debut felt different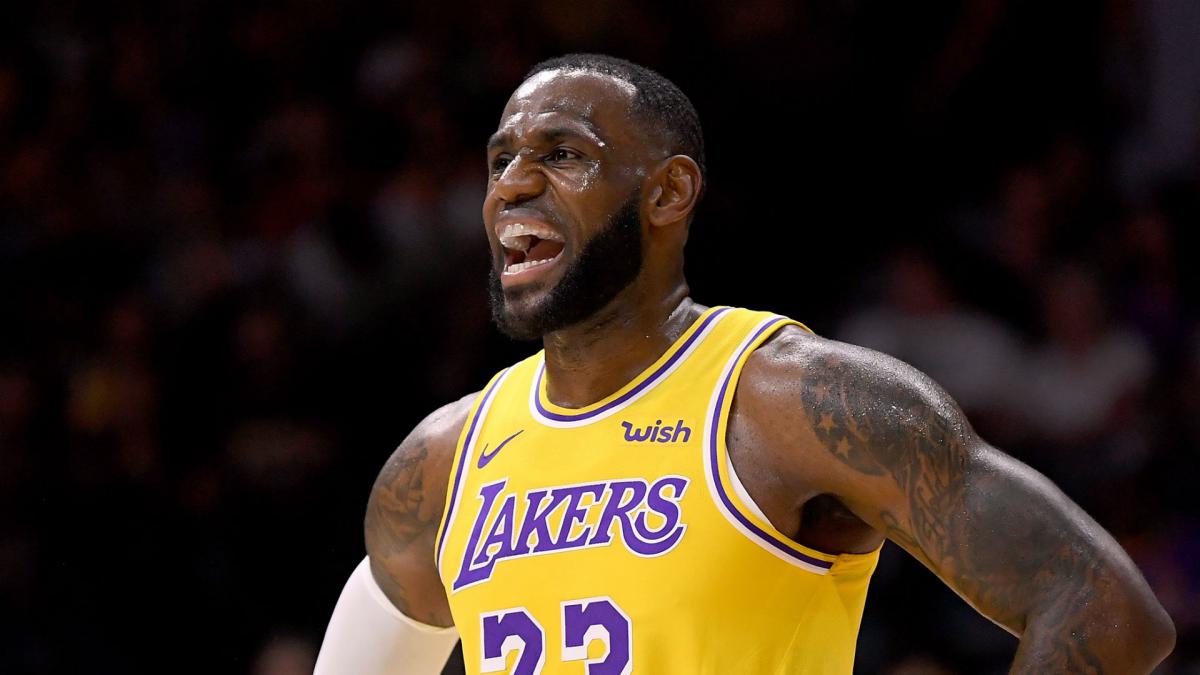 Pulling on a Los Angeles Lakers jersey was a different feeling for LeBron James after he made his debut on Sunday.
LeBron James admitted it felt different pulling on a Los Angeles Lakers jersey as he made his first appearance in Sunday's preseason match with the Denver Nuggets.
Three-time NBA champion James made the switch to the Lakers during the offseason after four successful years with the Cleveland Cavaliers.
His maiden Lakers appearance came in front of a sell-out crowd in San Diego, the 13,565 fans watching James play the opening 15 minutes in a 124-107 defeat.
James recorded nine points, three rebounds and as many assists before watching the second half from the sidelines.
The 33-year-old described the experience as giving him goosebumps, and admitted it will take him time to get used to wearing the Lakers uniform.
"It was great to get back on the floor and then just start a new journey for myself and hear the Lakers fans we have in San Diego," he said.
"It was a great feeling to go out there and hear the roar from the fans here, so it was very much appreciated.
"It always feels different for me any time I change uniforms. It felt different when I changed from wearing a St Vincent-St Mary jersey to a Cavs jersey, from a Cavs jersey to a Heat jersey, back to a Cavs jersey and now being a Laker, so it definitely feels a different.
"It will take a little bit of time to get used to."