Cristiano Ronaldo's absence was barely noticed as Juventus brushed aside Swiss outfit Young Boys in Turin with three goals from Dybala.
Juventus - Young Boys latest news live
90'+3' GAME OVER!
90'   Ball sent into the box by Young Boys but again it's cleared. They have been really blunt in attack this evening. 
88'   Kean tries again but this one is blocked. But Can is on the ground after colliding with Von Ballmoos. He took a heavy knock to the back of the head. Play stops as the keeper is on the ground too.
86'   There's a goal for Kean but he's offside. He had his hand up looking for the ball in over the defenders and it arrived but he had made the run too early. 
83'   Cuadrado with a promising run down the left. He squares it but Young Boys clear. They can do nothing in attack though. 
81'   Long ball down the field but Szczesny is off his line to grab it. Quick thinking from the keeper.
80'   So close to a fourth. Cuadrado sends in the free. Young Boys fail to clear and the ball lands at the back post but Bonucci can't turn it home.
77' CAMRA RED! He gets his second yellow and his marching orders. He puts his hand up into Dybala's face out on the touchline as they battle for the ball. And Young Boys' night goes from bad to worse.
74' Camara booked now too as Young Boys frustration seeps into their tackling. 
71'   Quite a dangerous tackle there from Hoarau. Barzagli slides in to get the ball and Hoarau jumps in two-footed. He wins the ball but lucky he didn't do any damage. 
67' Cuadrado plays it to Dybala with a nice little dink inside and that's in! GOAL! Dybala hat-trick, Young Boys reeling and that should do it.
67'   Sandro to Can, who finds Dybala and he lays it out wide. Juve lookind dangerous here.
66'   Game has reached a nadir. Cuadrado tries to go around and defender and loses it. All quite scrappy at the moment. There's a feeling that Juve know that Young Boys don't have the quality up front to really trouble them. 
63'   Young Boys with a semi-decent spell but it ends with a shot over the bar. Juve might like a third here to end this game as a contest. 
62'   Fizzed in and Szczesny gathers with a clean pair of hands this time.
60'   And that corner leads to another corner just as quick.
60'   That's not far off. Hoarau gets it outside the box. He strikes it and it takes a deflection. Szczesny reaches but can't get to it. Curls wide at the far post and they have a corner. 
58'   Seven shots on target to Young Boys' one. One of those nights for the Swiss side. It doesn't seem as though it is going to get any better either.
55'   He drives forward and has a man either side of him. He seems to get caught in two minds and can't get it to neither. It ends up popping out to Cuadrado but he can't reach that. A few good runs by Bernardeschi in this game so far. Some of his decision making isn't great but he's making an impact.
54'   Pjanic on the attack again. Nothing comes of it but now Bernardeschi picks it up.
51'   Young Boys bring the ball into the penalty for a rare attack. Sulejmani with a backheel and they lose out. Strike comes in from Sow after they win it back. Well over.
49'   Dybala goes down under a challenge from Von Bergen. Looked like a dead certainty but ref says he got the ball. 
48'   Dybala hits the base of the post and the ball rebounds out to him. He tries to shoot again from an almost impossible angle and von Ballmoos gathers that one with no problem. Juventus could score five here if they want.
46'   We are back underway in Turin.
Sanogo off at the break and Lauper back on. 
  We are nearly ready for the second half. Two changes for Juventus as Can replaces Matuidi and it seems Young Boys will make a change too.
Ronaldo watches on from the stands tonight thanks to his suspension.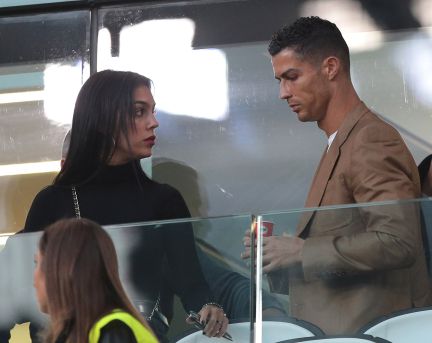 45'+1'   After one minute of added the time, the referee brings the first half to a close. 
45'   Ball comes whizzing across Young Boys' box and it nearly falls to Cuadrado but he can't hit it. Juventus looking dangerous again just before the break. Sandro sends a cross in and that's too far. That should do it for the first half.
43'   Bernardeschi takes the free but that's not doing any damage. Well over. 
41' Pjanic absolutely cleaned out of it by Sanogo. Yellow card and really heavy challenge for the midfielder in the air. Dangerous one.
37'   Cross in and it's headed out as far as Sanogo. He hits it on the volley and it's not the best idea. It flies up and over the crossbar. Well over.
37'   Seven shots for Juventus with just one for Young Boys. The tale of the tape so far. Young Boys really struggling here when Juve decide to attack.
35'   Ball down the right to Cuadrado and that is offside.
32' GOAL! It looked offside but Dybala was on. Ball in from Cuadrado and Matuidi slams it towards goal. Von Ballmoos can't hold it and Dybala follows up for Juve's second of the game. 
32'   Cuadrado coming into the game now. He crosses deep to the back post and Sandro pokes it back towards goal just to keep it alive. Young Boys are forced to defend and they concede the throw.
30'   Young Boys attack down the left and the ball is sent in low and to the front post. That's cleared and Cuadrado is fouled.
29'   Almost a half an hour in and Juventus have really taken control of this. We have a break now as Hoarau jumps up for a ball with Benatia ducking down. The defender catches an elbow to the face and needs to shake that one off. 
27'   Alex Sandro with a tempting ball into the box but no Juve players there to meet it. 
25'   Bernardeschi with a run down the middle. He has men either side of him and he pokes one to Mandzukic but that's out of his reach. Bernardeschi looking fresh in the opening 25. 
23'   Sulejmani, who is Young Boys' most energetic player so far handles the ball as he tries to go through two Juve players. Whistles goes and he catches a stray elbow in the face for himself too.
22'   Bernardeschi handles the ball as Juventus look dangerous again. They look like tearing through the Swiss side every time they make an effort. 
21'   Juventus taking control of this one as Young Boys' decent starts fades into the rearview mirror.
19'   There's a swift and sharp move from Juventus that nearly results in a goal. Pjanic sends it out left to Bernardeschi, who has acres of space. He sends it into the box and Dybala sidefoots it looking for his second. Von Ballmoos gathers it though as it lands tamely at his feet. Nice move but finish didn't match it.
18'   Mandzukic fouled by Sulejmani. Quite far out and to the left but pretty ideal to swing it in. Pjanic lines it up with his right. Looks like it will be an in-swinger. It is but Von Ballmoos gathers it.
15'   Bernardeschi strikes with his left. It's an awkward one and Von Ballmoos palms it away. Too close for comfort and Juve win a corner. 
15'   And now Dybala is ploughed down and Juve have a free along with the chance to ease the pressure Young Boys had been building.
14'   Dybala sick of Young Boys' possession and he gets back to win the ball deep in his own half. They can't keep it for long though as the visitors win it again.
13'   Young Boys have looked lively on occasion here. They're back on the ball now too. 
11'   Young Boys rob the ball and attack. Szczesny rushes out and the ball is taken out around him by Hoarau. It's too wide though. He crosses it back inside and Juve get it away before Sanogo is fouled. 
10'   Back in action without Bonucci but he gets the all clear to come back on the field. 
8'   Bonucci takes a knock in the chest and he looks to be winded. He takes a seat on the turf as the ref asks if he's okay. Looks like he will be okay as he catches his breath.
7'   Juventus didn't start the game all that well but that goal has rattled Young Boys. The home side play it out calmly from the back with the visitors chasing shadows and Bonucci, the man who created the goal, plays it to Barzagli and his pass sees Matuidi foul as he battles for it.
5' Poor defending and Dybala pounces. Long ball into his path and he just sidefoots home with his first touch. Camara completely caught out with the flight of the ball and he probably should have done better. 
5'   Matuidi with an errant pass and Young Boys counter again. You get the sense that the counter is where they feel they can be most successful. They broke forward down the left that time although it didn't come to anything. In possession, they're very tame.
3'   Young Boys have started this one confidently. They are still on the ball but no way through as Juve recover.
2'   It's Bernardeschi who whips it in but Young Boys gets it away and they counter now. Sow lays it off to the overlapping Benito and his cross is blocked. The visitors keep possession though.
1'   We are underway as Juventus launch one forward and win a throw. Sow fouls Dybala and Juve have a chance to whip in a free. 
    Teams emerge onto the field. They have their photo taken after the anthem blares and we are ready for action! Something quite sleepy about this new kick-off time. It's like the fans aren't fully ready for a game. Let's see if the players are.
    Surprisingly enough, Ronaldo is Juventus' top assister in Serie A this season. He has five, while Mario Mandzukic is their top scorer. Will we see a drop-off tonight without the Portuguese?
    Young Boys are running away with the Swiss top tier too! Unbeaten after nine games and they've only conceded six with 32 goals for.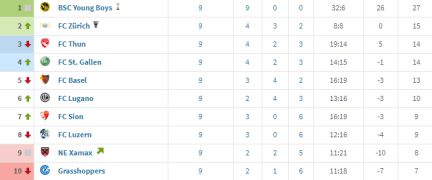 Paulo Dybala got his first goal of the season two weeks ago and will be needed tonight to replace Ronaldo. He said it's incredible to play with the Portuguese but there was some speculation over his future. The owner of Palermo says he advised Dybala not to stay in Italy and to move to Spain, where he has offers with Barcelona and Real Madrid reportedly interested.
    Young Boys: Von Ballmoos, Benito, Von Bergen, Camara, Schik, Sulejmani, Bertone, Sonogo Junior, Sow, Fassnacht, Hoarau.
    That means he is available for the two Manchester United games.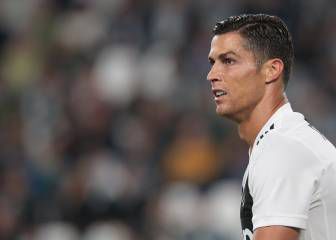 Juventus are, of course, without Cristiano Ronaldo for the game after his red card against Valencia. He only got a one match ban after grabbing the head of Jeison Murillo in his first game for the Serie A side in the Champions League.
    Juventus XI: Szczesny; Barzagli, Bonucci, Benatia; Cuadrado, Bernardeschi, Pjanic, Matuidi, Alex Sandro; Dybala, Mandzukic
    Hello and welcome to our live onliver coverage of Juventus vs Young Boys from Allianz Stadium in Turin. It's matchday 2 of the Champions League and Juve are looking to make it two wins from two after their defeat of Valencia in the first round. Young Boys lost to Manchester United and have a tough task ahead of them. Kick-off from Italy is at 18:55 CET.
Juventus - Young Boys preview
Juventus welcome Young Boys to Turin for the second group stage matchday this evening (18:55 CEST) hoping to build on the win they took away from Mestalla a fortnight ago. Victory would not only keep the Italians in pole position in Group H, it would also bring up their eighth consecutive win in all competitions – a feat they have not achieved in the start of any season since 1930. Morale in the camp couldn't be much higher following the weekend win over Napoli.
The hosts will be without suspension-hit Cristiano Ronaldo who will have to wait until matchday 4 to make his first Champions League appearance at Juventus stadium – should all go to plan he will do so against his old club Manchester United. Also absent is winger Douglas Costa, who faces a while out with injuries affecting his ankle and thigh. Allegri confirmed that Mario Mandzukic and Paulo Dybala will lead the attack tonight
Young Boys are seeking their first points in the tournament after going down 0-3 at to Manchester United at Old Trafford. The Swiss champions go into tonight's clash buoyed after thumping Thun 1-4 at the weekend – apart from the United defeat they remain unbeaten and top the Swiss Super League with a flawless record: nine wins from nine.
Both Juventus and Young Boys have been regular participants in European football since continental competitions began in the 1950s but curiously this will be their first ever meeting.