ATLÉTICO MADRID
Atlético fans attack Courtois plaque outside the Wanda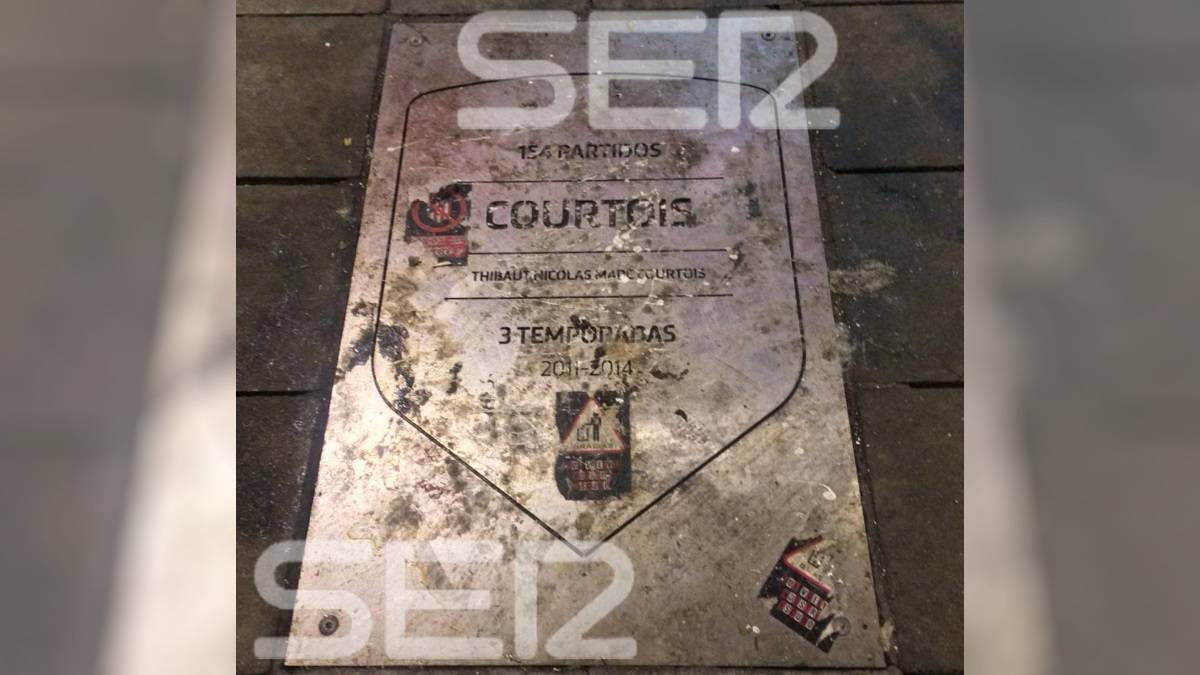 The attack on Courtois' plaque outside the Wanda, which is given to any player who has played 100 times for the club, was attacked on Wednesday night.
Atlético Madrid fans are still struggling to come to terms with the transfer of Thibaut Courtois to Real Madrid. The plaque outside the Wanda Metropolitano was attacked once against before the Champions League game against Club Brugge on Wednesday night.
According to El Larguero, those who vandalised the plaque took advantage of the fact that there was no security watching over the plaques outside the stadium. The plaques are on the ground outside and a player gets one once they have played 100 time with the rojiblancos. The Belgian appeared 154 times for Atlético.
Aggrieved fans have taken to destroying the Hugo Sánchez plaque regularly with rubbish and Atlético stickers. The striker signed with Real Madrid after four years with Atlético in the 80s.
Champions League
*Update 4 de octubre de 2018