Wales 1-4 match report
Spain continue their fine start under Luis Enrique with utter domination versus Wales at the Millenium Stadium on Thursday night. They have now notched 12 goals in three games and have conceded just twice. Most importantly, however, is that they have three wins in three.
The result in Cardiff was never in doubt once Paco Alcácer curled home after eight minutes of the game and Spain continued to pile the pressure on for the rest of the encounter until they ran out of steam late on when Wales suddenly found their attacking intent, spurred on by
Wales were handicapped with the absence of Gareth Bale but given Spain's dominance, it's hard to know how much influence the Real Madrid man might have had on the end result regardless of his fitness. Giggs kept him stashed in the stand with Ireland on Tuesday in the Nations League still a possibility for the attacker.
Their task was made no easier when Sergio Ramos headed home in open space after 19 minutes when Wales switched off collectively at the back. Suso's delivery was on point just like it was all night as the AC Milan man returned to the fold under Luis Enrique.
After 29 minutes, Alcácer had his second when Wales, again, decided defending was optional as Joe Allen and Harry Wilson collided in the penalty area as they tried to clear and the rest of their teammates stood looking at the Borussia Dortmund man slotting home to make it 3-0.
Giggs made changes at the break to shore up his midfield to prevent Wales from getting a hiding but it also stymied their attack. Luis Enrique made changes too to have a look at certain players he had called up.
One man who came on as a substitue, and who is in a fine vein of form for Real Betis, was Marc Bartra and he rose high to head a corner home from Suso, once again, after 74 minutes. Wales had conceded the ball to sit deeper but they were undone once again by weak defending from a cross.
With nothing to lose and with little else for Spain to gain, the momentum swung. Wales wanted to find a goal and they had chances late on. The goal eventually came when Brooks, who was one of the protagonists for Wales since his introduction on the right, delivered a perfect cross for Vokes to direct home. It was scant consolation, however, after 80 odds minutes of pressure from the visiting side.
Wales will play Ireland on Tuesday looking to regain some form to finish up the international break while Spain move on to England in Sevilla at the Benito Villamarín on Monday night. They are the side who gave Spain the most trouble since Luis Enrique took over but that was his first game with players still adapting. Based on what we've seen since from Spain under the former Real Madrid and Barcelona midfielder, England will have to bring their best form to the Sunny south of Spain.
Wales - Spain live online: updates
90' GAME OVER! Spain very, very comfortable winners.
89' GOAL! Brooks, who has been excellent since he came on, crosses with the outside of his foot. Vokes heads it home. Kepa maybe could have done better. 
89'   In close to Kepa and he punches away. 
88'   Another dangerous break from Wales. Brooks plays it to Roberts but he is tripped and it's out for a corner. 
86'   Lawrence with a nice volley that forces a save from Kepa. 
86'   Out for a corner. Wales improving now. 
85'   Ramsey steals the ball back from Gaya and cuts inside. 
84'   Albiol scrambles back and puts it out for a throw. Wales looking for a consolation.
83'   Rodrigo with a pass looking for Morata but way too high.
82'   Another pass inside as Aspas looks for a goal. Wales manage to get it out for a throw. 
80'   It was Bartra who cleared that time! 
80'   Dangerous again. Ball played across the goal by Lawrence. Spain manage to get it away. 
79'   Spain getting a little bit tired now. Brooks drives forward and Jonny forced to cut out a dangerous pass out to the left.
78'   Aspas finishes. But he was offside. Jonny delivered the pass, the former Celta Vigo connection, but he had strayed outside of the law.
77'   Ramsey with a really nice move and sends Brooks down the line but the pass to him is too heavy. 
75'   Bartra wins the ball back and launches it forward. Hennessey gathers.
74' MARC BARTRA! Corner comes in and it's a nice delivery. Barta rises highest and heads home. 
74'   Corner for Spain. 
72'   Paco Alcacer won't get his hat-trick. Iago Aspas comes on.
70'   Wales get their feet on the ball. Nice move too. Ramsey down the right and he squares to Brookes. His ball inside to Vokes makes it to him but it's cleared by Spain. 
66'   Suso with another nice cross but it's too heavy. Morata can't keep it in. 
64'   Wales with a very brief counter before Bartra wins it back. Ball arrives in from the left and Morata heads it wide. 
62'   Jonny on for his debut for Spain. Azpilicueta off.
62'   More changes for Wales. Lawrence on for Declan John. Ben Davies off too for Richards. and Smith on for Joe Allen.
61'   Bartra to Morata and he plays it back. This is total domination. 
59'   Vokes breaks down the left. Azpilicueta catches up with him. He turns back and finds Ramsey. He has an ambitious effort from well outside the box. Kepa gets down and saves. Tame.
58'   Suso with a wonderful left-footed effort. He curls it onto the crossbar. That was so close. 
57'   3-0 down and Wales have given up and don't want to be beaten by any more. They have shown no ambition in this half. Just trying to keep the score down.
55'   Alcacer gets a head to the ball and that's over the bar. Rare that he doesn't score whenever he shoots.
53'   Brooks puts Kepa under pressure but Spain play it out around the pressure. Very smart and they move it up the field with Ceballos to Alcacer. Azpilicueta with a pass into Morata but he loses out. Spain keep it though as they camp themselves out in Wales' half.
51'   Intensity has dropped in this one. Wales chasing shadows and Spain completely calm on the ball. 
50' Ampadu off for Andy King.
49'   Ampadu is down injured now and his knee is the problem. Morata chatting to him to see if he's okay.
49'   Dani Ceballos tries to kick the ball out wide by Ramsey caught his leg and that's a free. Morata through on goal for the free. Koke with the pass but Hennessey is off his line like a light. Cleared. 
48'   Ball into the box, headed out to Ceballos and he keeps it. Spain dominant to start this half too. 
46'   We are back underway. Wales get us started.
  Koke coming on for Spain along with Kepa and Bartra. De Gea rested along with Ramos and Saul.
  James Chester is coming on for Wales. Brooks coming on too.  Williams off in central defence. And Brooks on for Harry Wilson.
    Lopetegui rested Ramos for the recent rtip to Moscow and said his "hamstring would be grateful" suggesting he was a bit tired. Looks good out there tonight though alonfside Raul Albiol.
    Let's see if Luis Enrique rests any of his players after the break. Some Real Madrid fans might hope to see Ramos off along with Ceballos. They've a massive two weeks coming up. 
45'   Half-time with barely five seconds added on. Spain in control of this one.
45'   Gunter with a cross-field pass to Declan John but way to long as the winger doesn't even chase it.
44'   When Spain do get their foot on the ball, they are so dangerous. They've had it not for about a minute and so calm and assured. No way through yet on this possession though. Just when I say that, Albiol kicks it out for a throw. 
43'   Spain throw it around before it's sent long to Morata. Not a bad pass as he chases it down but Hennessey clears. 
42'   Morata absolutely flung to the ground by a combo of Wales players. Williams in the vicinity. Spain win it back but can't settle on it as Wales win it back. 
40'   Declan John down the left again. Wales growing into this one. Another ball clipped in towards Vokes but Ramos shields him from getting to it and De Gea gathers.
38'   Wilson and Allen link up but Allen loses it before winning it back. Pass back inside and it's cut out by Alcacer. The striker really doing well in defence too. Spain keep it for a spell before Wales win it back. Declan John moves forward down the left and he plays inside to Vokes. Nice touch but it's too close to De Gea, who jumps in and wins it back.
37'   Wales with a spell of possession now as Spain get a breather before the break. 
36'   Wilson with a nice cross to the back post. Ampadu gets a head to it and it's off the post. De Gea had that one covered.
35'   Wilson tries to go around Alcacer and it hits his foot for a corner to Wales.
34'   Saul with a cross to Suso but it can't reach him. Throw for Wales.
33'   Giggs has decided to crowd the middle of the field to prevet Rodri's influence but he has left the wings open. 
32'   Ball over the top as Saul tries to take it down. He can't but he was free if he could have done. Wales all over the place at the back.
30'   That is very poor defending from Wales again.
29' It's very much not. ANOTHER Alcacer goal. Mix up for Wales and Alcacer pokes in to slam home.
29'   Ball across the field to Morata. He maye had a chance to shoot first time but he decides to head it down to himself. Spain keep it but the chance might be gone.
27'   Another corner. Spain have so much space in midfield. Ceballos picks it up and plays it to Rodri. 
26'   Suso with another ball into the box. This time it's low and this time it's cleared. Another corner.
24'   Joe Allen picked off and Spain on the attack again. Ramos drops it off to Rodri as they look for a way through. Ball over the top and into the far corner is headed back to Spain. They've caused problems with that cross-field ball all game. They look good for another one here.
22'   Free now as Wilson sends it towards goal. De Gea not worried with that effort as it floats over his crossbar.
21'   Wilson runs beyond Ramos and he is caught by the nippy youngster. Ramos accepts he caught him and helps him up off the ground. Wales have looked dangerous in attack at times with nothing to show for it.
19' GOAL! Free from Suso and Ramos has acres of space. He heads home. Easiest goal of his career.
18'   Morata with a nice link-up with Rodri and drives forward. He is pulled back by Gunter and that's a free for Spain. No yellow but could have been one very easily.
17'   Vokes takes the ball down and Ramos clips him. Free called but it's for an offside again on Vokes. Spain win it back after a brief spell on the ball by Wales. Ampadu, the teenager, trying to get his teammates to calm it down and throw it around.
16'   Ball out over the line as Gaya can't reach it. 
14'   Morata out on the left now and he crosses one in with Suso lurking at the back post. It's headed out for a corner by Wales.
13'   Roberts wins a throw for Wales. Nice move involving Ceballos and Rodri, but the former's pass was off target for Saul.
12'   Wales break as Harry Wilson picks up the ball. Vokes headed it down to him but he came from an offside position.
11'   Ampadu whistled for the foul though as he helps Ramos up off the ground.
11'   Ampadu arrives late on Ramos. A really awkward tackle from both players in the end. 
9'   What a start for Alcacer, who is just loving life.
8' Alcacer. What a finish. Ball into the box is punched away by Hennessey and Gaya sends it back in with a fairly tame shot. It's blocked by his own player, Saul, who lays it off to Alcacer. GOAL! He curls it into the top corner.
6'   Alcacer out on the left. Morata the only striker. Rodri, as expected, playing in Busquets' role and very invoved early.
6'   Ceballos gives it away with a poor pass and Wales counter but Ramos arrives across and saves the day. Spain back on the ball. 
5'   Morata gets the ball inside the box. He takes it inside and shots across goal. Hennessey has no trouble as he gets down low to save it.
5'   Ball arrives in from Suso. It looked like a cross but it didn't have the desired affect. Miles over the endline. 
4'   Spain taking over here with possession. 
3'   The foul throw is blown by Anthony Taylor.
2'   Ceballos with a lovely little flick to get Spain out of trouble and they keep the ball. Albiol sends it over to Gaya. Gunter breaks it up and breaks but he loses it for a throw.
1'   As soon as the ball goes out to Albiol, they come across him and prevent him going back to De Gea.
1'   De Gea on the ball as Wales refuse to press him. 
1'   We are underway as Spain get us started!
    A minute's silence now for those who lost their lives in Mallorca's flash floods. Spain also wearing black armbands due to honour those who perished.
    We are ready for kick-off here at the Millenium Stadium. Williams and Ramos up for the toss before we do gets started.
    Quite a rousing rendition too.
    "Sing it loud and proud," says the stadium announcer before the Welsh national anthem. 
    And here we are. The teams arrive onto the field to some techno music. 
    Spain and Wales in the tunnel and ready to arrive onto the field. There are very fancy Spanish tracksuit tops.
    Fans streaming into the stadium before kick-off. The sight of golf courses as far as the eye could see, the rolling hills and green meadows along with lots of sheep caught the eye of on Spanish reporter, who was writing his preview for the game today.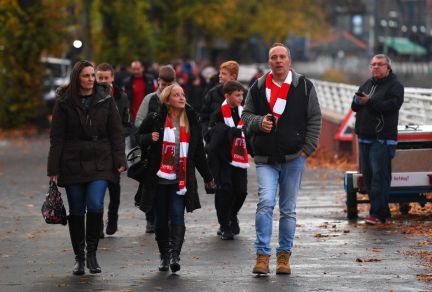 And here is the situation with Iñigo Martínez, who is hurt for Spain but okay for Athletic Bilbao. Spain are not flush with central defenders so his absence might be noticed tonight. Bartra replaced him in the squad but does not start.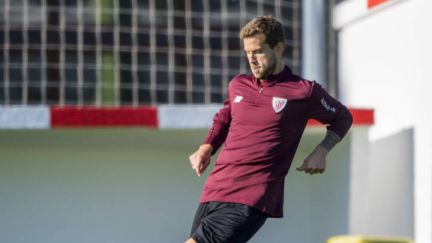 Bale's most recent injury after pulling up against Alavés has a few scratching their heads as to how to deal with him. He might be alright for the Ireland game next week but Julen Lopetegui will be hoping he isn't risked with two massive games coming up against Levante and the Barcelona.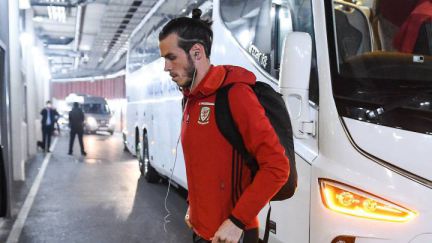 Spain's entire front three is different too. rodrigo, Asensio and Isco are all out with Suso, Morata and Alcacer starting in their steads. Meanwhile, Rodri gets his first start and Cesar Azpilicueta replaces the injured Dani Carvajal. Raul Albiol is in instead of Nacho and Gaya starts again.
    Bale, Lawrence, Chester and Mepham drop out from Giggs' last Wales side. They were beaten by Denmark 2-0 with a slightly more attacking side. They will be looking to work on the break tonight, you'd think. In come Williams, Declan John, Harry Wilson and Sam Vokes.
    It looks like, and is positioned like a 5-3-1-1 for Giggs. Vokes up front with Ramsey behind him. 
    Wales XI: Hennessey, Gunter, Davies, Williams, Roberts, John, Allen, Ampadu, Wilson, Ramsey, Vokes.
    Very neat team poster from Wales.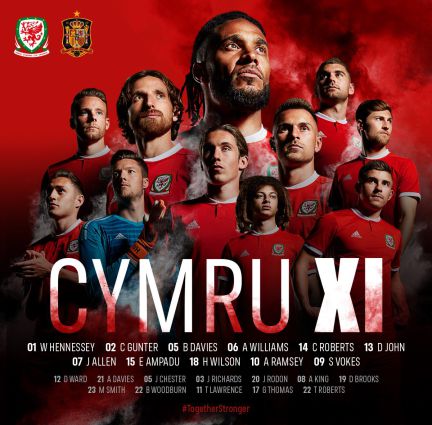 Giggs has managed Wales in five games with 2 wins, 2 losses and a draw so far. 
    Plenty to chew on with that team selected by Luis Enrique. He has rewarded Paco Alcacer for his fine form. He left Barcelona because he "wanted to feel happy" again and he must be feeling pretty smug about his decision right now.
       ​Spain XI: De Gea, Azpilicueta, Albiol, Sergio Ramos, Gayá, Rodri, Saúl, Ceballos, Suso, Morata, Paco Alcacer.
    Hello and welcome to our live coverage online of Wales versus Spain at the Millenium Stadium in Cardiff. Kick-off from Wales is 20:45 CET and we will have team news and all of the latest from the stadium right here! Stay tuned.
Wales - Spain live online: preview
It's a Bale-less Wales versus a very Luis Enrique Spain side in Cardiff at the Millenium Stadium on Thursday night as both Ryan Giggs and the former Barcelona manager, Enrique, prepare for their next games in the Nations League. It will be reffed by Anthony Taylor, who was the man in the middle for Spain's demolition of Argentina at the Wanda before the World Cup when they won 6-1 under Julen Lopeteguis.
Wales will not be taking any risks with Gareth Bale as his 'muscle fatigue' forces him out of the game. He is the only absence and looks like he will be replaced by Tyler Roberts potentially. Meanwhile, Aaron Ramsey missed training during the week but is okay to play for Giggs' side. With a game against neighbours, Ireland, coming up after the weekend, Giggs is expected to tinker with his side and after Croatia's demise at the hands of Spain recently, it might be a better option than trying to fight fire with fire on Thursday night.
As far as Luis Enrique's side goes, he will rotate heavily and give chances to plenty of the newcomers in the side. He has recalled Paco Alcacer, who is on fire for Borussia Dortmund, along with Alvaro Morata, who needs a boost in confidence after a so-so time in London with Chelsea since he moved last summer. Iñigo Martínez is definitely out after risking a muscle injury against Real Sociedad in the derby last Friday night and suffering because of it.