PREMIER LEAGUE
Hazard: "Mourinho is the best if you win, but if you lose he criticises his players"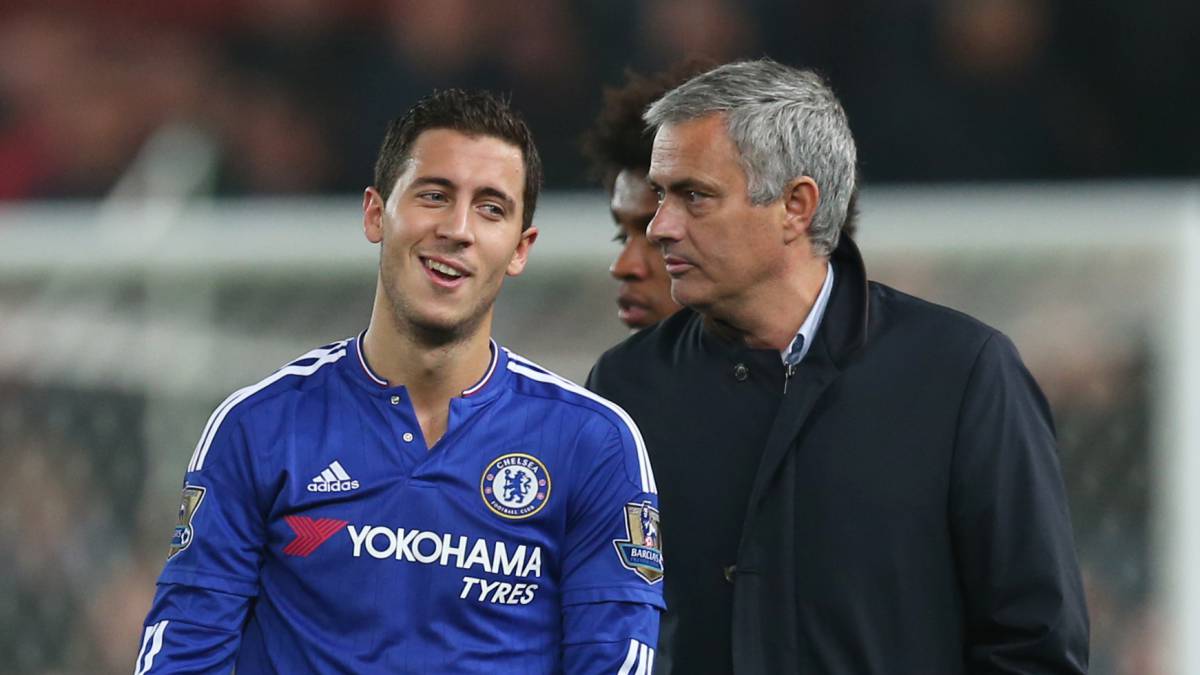 The Chelsea attacker says he would love to go back and work with Mourinho again but says they ended up in a negative spiral at the end of his reign.
Eden Hazard has confessed that Jose Mourinho is the manager who he would like to work with again if given the choice but says when things turn for the worse, Mourinho starts to criticise his players. The Chelsea winger spoke to HLN during international break with Belgium set to play the Netherlands on Tuesday.
"Last season with Mourinho was not pleasant," he said. "We didn't win anything and we entered into a routine of training without having fun. It was the best that the whole collective came to an end."
Hazard regrets not working with Mourinho anymore
"Although saying that, if you asked me now what manager I would like to go back and work with, I would say Mourinho," he admitted. "I don't regret many things but one of them is that I couldn't work anymore with Mourinho at Chelsea."
Hazard went on to say, "If the results are bad, he starts to criticise his players, you know, but you have to accept it, it's part of his character. If you win, Mourinho is the best manager that you can imagine. If you want a free day, he gives you two. He is far from the adventurous manager Guardiola is but the year we were champions, we scored lots of goals and played well. We had a team to win lots of titles but we ended up in a negative spiral."