ATLÉTICO MADRID
Lucas talks Simeone, Deschamps, picking France and declares "I love to defend"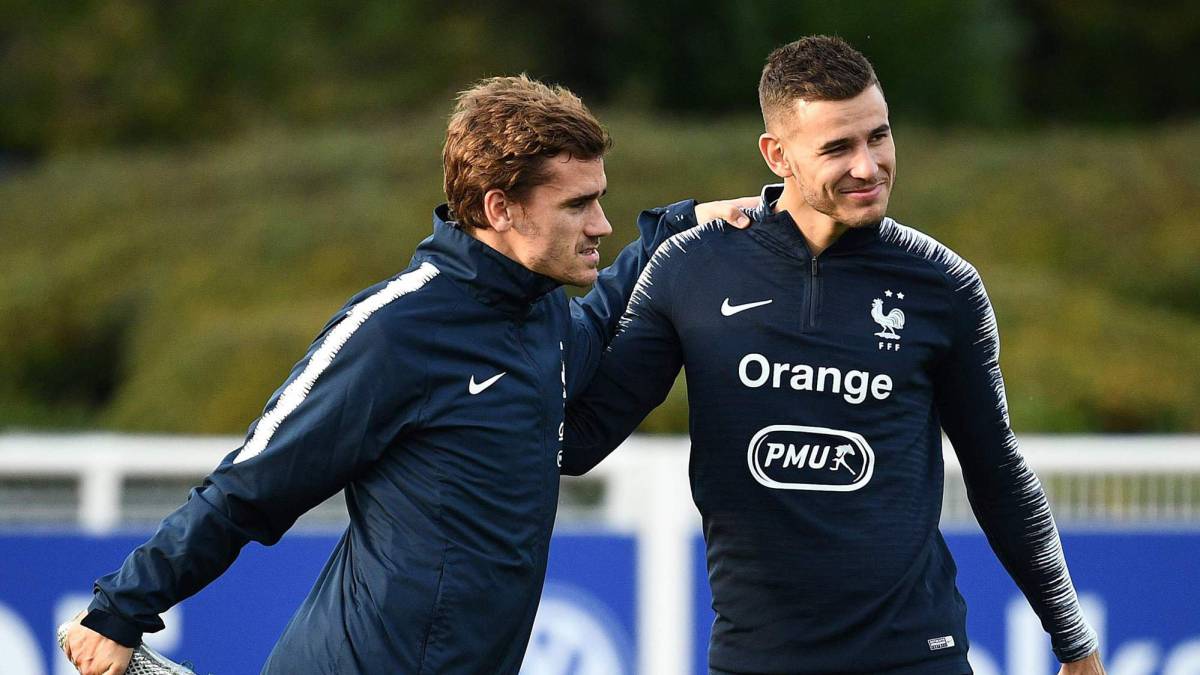 The French World Cup winner spoke to Le Parisien about picking France and his connection to Spain along with Simeone, Griezmann and Deschamps.
Lucas Hernández has told 'Le Parisien' that he thinks Antoine Griezmann deserves the Ballon d'Or and has compared Diego Simeone, Didier Deschamps along with explaining his favourite part of playing football.
On his preference for the Ballon d'Or, Hernández says "Griezmann deserves it, of course. After what he has done this year, he deserved the Ballon d'Or." And he also spoke about the similarities between Didier Deschamps and Diego Simeone. "For them, winning is the only important things and they are right, it doesn't matter the path. We we remember is the winner." The French defender has thrown his weight behind Griezmann's bid to win the Ballon D'Or.
"I have two countries"
At the time of his national team call up with France, he was available for Spain also and he says he love Spain for everything it has given him. "Spain has given me everything, I grew up there, I live there, my son was born there, my wife comes from there. I speak Spanish even better than French. I listen and eat Spanish food except for the cheese my granny sends me from Mulhouse. But I love France, I am a champion of the world with France and my family live in France. I have two countries. For a long time, I watched the new from the France team. There were people who didn't even know I existed. But, one day, the manager called me and said that I was in the back of his mind. I didn't hesitate, I immediately said yes. I never said no to France, it was obvious, it is what I wanted since I was a kid."
Lucas also compared the styles of play between Atlético and France. "In terms of style, we look a little alike. With Atlético, we are used to defending well and countering. With the France team, it was a similar strategy. Football today is like that. The team who wins is not the one with the most possession, but the one who scored more goals than the other."
In terms of his own style, Lucas says, "I really like to defend. The majority like to score goals but I am happy taking the ball off the foot of my opponent to be aggressive, it's my way of living football."
LaLiga Santander
*Update 17 de octubre de 2018