ATLÉTICO MADRID
Lucas Hernández on his estranged Father: "He failed in his role"
The Atlético Madrid player opened up about his Father abandoning the family and says everything he has become is thanks to his mother.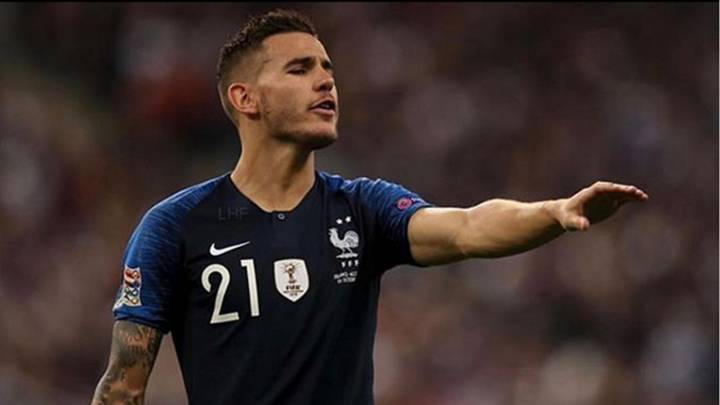 Atlético Madrid left-back, Lucas Hernández, has spoke to 'Le Parisien' about his Father abandoning him and his family.
The defender's father, Jean François Hernández, who also played for Atlético Madrid abandoned the family and Lucas spoke about the issue due to the birth of his own son recently.
According to Hernández, it has been 12 years without hearing from his father and he has no intention of seeing him again. "12 or 13 years have passed since we had any news. Nothing after the World Cup either," he said.
"Now that I am a father, I am even more conscious of what he has done, that he has failed in his role as a father," he continued. "Tomorrow, if I met him, I would have a chat to him. But one thing is for sure, I couldn't imagine abandoning my son. I wouldn't do it for anything in the world. If I had to sleep under a bridge in order for my son to be happy, I would do it."
The Hernández family
"She is the one who raised us," he said about his mother. "Who brought me and my brother to football, who worked. I don't know who many hours to keep feed us. What I have become is thanks to her."
Lucas' little brother, Theo, is now playing at Real Sociedad and the Atlético player admits he never acted like a father to him. "More like a bigger brother, a protector," he said. "We have complicated moment. We were together, always we were together. When he needed it, I was there. There has always been a good understanding between us. He was my little brother and my best friend. Even today, We are linked very strongly."