NBA
The LeBron James effect on teams he has joined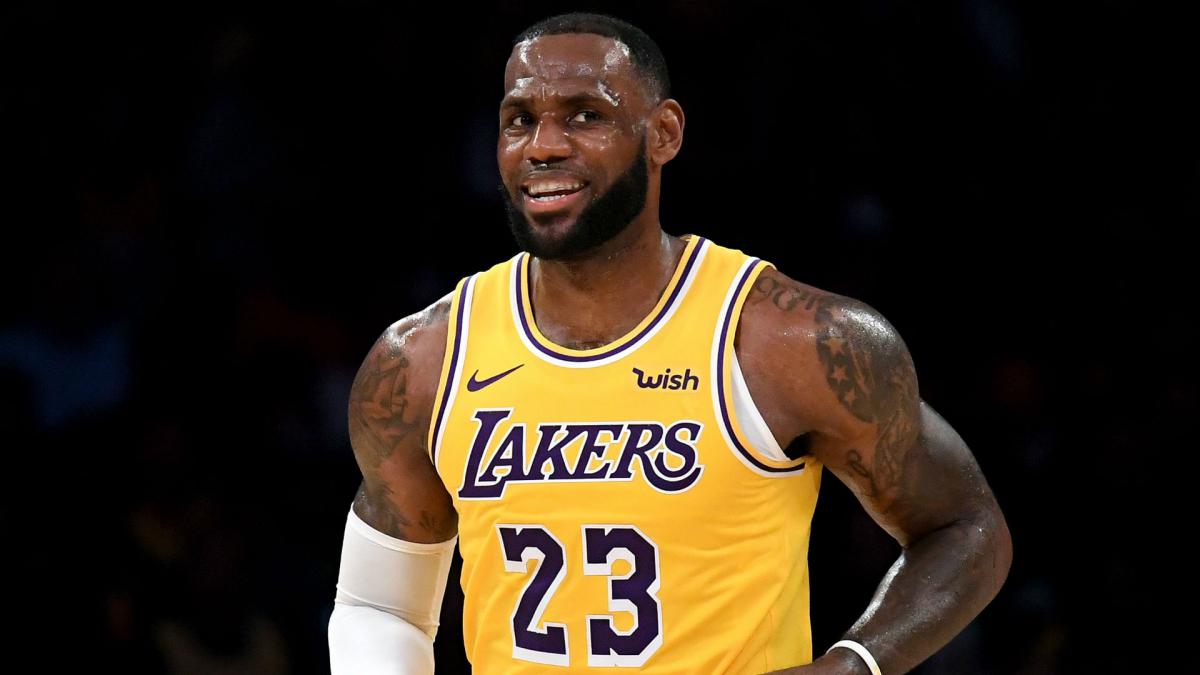 The Los Angeles Lakers will be hoping for a fillip having acquired LeBron James and the Opta stats suggest he will have a huge impact.
After five seasons without reaching the playoffs, the Los Angeles Lakers are hoping LeBron James' arrival can finally ensure a post-season return.
The four-time MVP swapped his hometown Cleveland Cavaliers for LA in July, instantly turning the Lakers from an afterthought into contenders.
That is because the 33-year-old has been to eight successive Finals, and nine overall, as both the Cavaliers and the Miami Heat have benefitted from having James on the court.
With the help of Opta, we take a look at how teams fared in the season before LeBron arrived, and how they performed in their first campaign with him on the roster.
Ver esta publicación en Instagram
Cleveland Cavaliers 2002-03 and 2003-04
Few players had garnered as much pre-draft buzz as James did when he decided to forgo college and enter the NBA in 2003.
The Ohio native was taken by a Cavs team that had the first overall pick and had produced a 17-65 record the season before.
Cleveland improved to 35-47 in James' rookie campaign whereas there were marginal gains in a number of other categories at both ends of the court. They averaged 1.5 more points per game, allowed an average of 5.5 points fewer and had more assists and rebounds.
Miami Heat 2009-10 and 2010-11
James famously took his "talents to South Beach" in 2010, joining Dwyane Wade and Chris Bosh to form the Big Three, which led Miami to the Finals in each of their four years together.
Miami had gone 47-35 in 2009-10 and were knocked out of the playoffs in the first round. Their record improved to 58-24 in James' first term, their points per game increased by 5.6 to a whopping 102.1 and their three-point percentage also improved by 2.4 per cent.
However, owing to Wade and Bosh's presence, James actually contributed three fewer points per game on average.
Cleveland Cavaliers 2013-14 and 2014-15
Having won two titles in Miami, James returned 'home' in 2014 and had a huge impact on a Cavs team that had not made the playoffs in his four years away.
Cleveland had 20 more wins in James' first campaign back and having allowed 101.5 points per game in 2013-14, James' arrival helped reduce that figure to 98.7 the following season.
James' average points-per-game dropped again – from 27.1 in his last season with Miami to 25.3 – yet he averaged 7.4 assists per game – up 1.1 from the previous term.
Los Angeles Lakers 2017-18 and 2018-19
A youthful Lakers team compiled a 35-47 record in 2017-18 and gave up 109.6 points per game despite accumulating an average of 108.1 points offensively.
Their field-goal percentage (46.1) was lower than James' personal figure with the Cavs last season (54.2), while LeBron also made 36.7 per cent of the three-pointers he attempted, compared to the Lakers' collective total of 34.5 per cent.
The likes of Lonzo Ball, Brandon Ingram and Kyle Kuzma will also be heartened by the fact James averaged 9.1 assists last season as the Lakers seek to end their five-year playoff drought.