Figo's advice to Florentino: "I think Hazard wants to come to Real Madrid..."
"He's one of the most important players in the game at the moment and one of the few who isn't bound by a long-term contract, I fully recommend signing him", he told DAZN.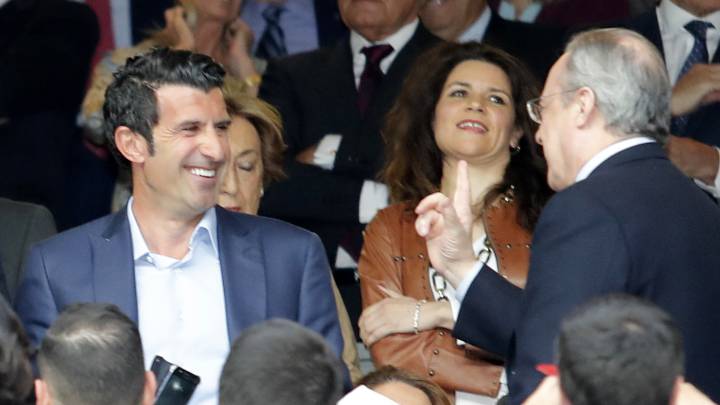 Football Advisor to UEFA and former Real Madrid player Luis Figo spoke about the possibility of Eden Hazard joijning his old club in an interview with DAZN, the full version of which will be broadcast on Sunday. When asked if he would advise Florentino Pérez to sign Hazard next summer, he replied: "Without any doubt. He's a great player, one of the biggest players in the game right now and I think he also wants to play at Real Madrid. And on top of that, he's one of the few players who isn't tied to a long-term contract".
End of Hazard's contract nearing
Hazard, who is under contract at Chelsea until June 2020, has admitted on many occasions that his dream if to play for Real Madrid although on 11 October he ruled out the possibility of leaving Stamford Bridge during the January transfer window. Hazard is one of the names on Florentino Pérez's wishlist to strengthen the team next season. The talented Belgian has yet to renew terms with Chelsea so will be available to Madrid at a resonable price because by June, he will be just six months' away from leaving on a free transfer…
Cristiano leaving has weakened Madrid
Figo was also asked about how he sees Real Madrid's current predicament and offered the departure of Cristiano Ronaldo as a major factor which has affected the team: "It's a year of transition so it's normal when you lose one of the most important player in football history - a player who guarantees a lot of goals and creates decisive moves. Madrid have won a lot during the past few years, but in sport you are not going to continue winning all the time".



LaLiga Santander
*Update 25 de octubre de 2018