REAL MADRID - VALLADOLID
Ronaldo, the first galáctico president at the Bernabéu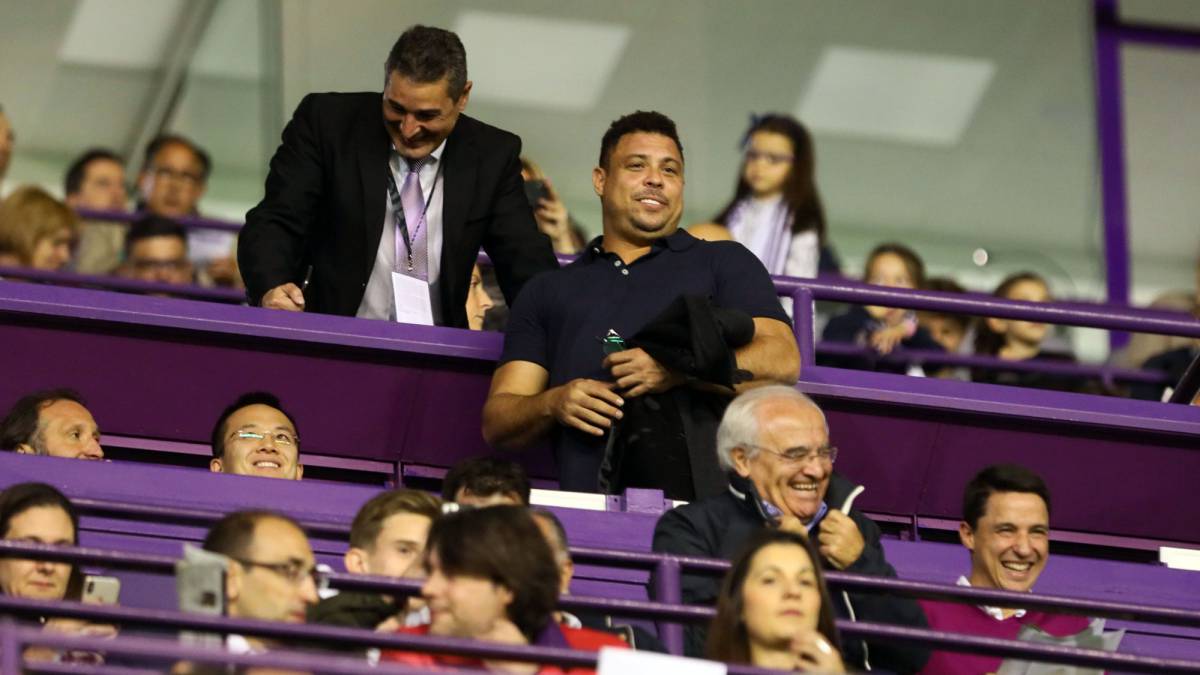 Ronaldo bought 51% of shares in Real Valladolid and comes to the Bernabéu to play Real Madrid as the first gálactico president at the stadium.
Real Valladolid's very foundation shook when, on September 3rd, an open secret became official: Ronaldo Nazario had purchased 51% shares in the club. He bought them from Carlo Suárez for around €28 million. The news went around the world and Ronaldo assured that he was there on his own, with no investment behind him. The money he paid to buy the club was his own.
As skilled as he was on the field, the Brazilian is proving that he has a knack for the business side of operations. Valladolid will open an office in Madrid in the next two weeks and things are looking up for the club with an unbeaten run of eight in all competitions.
Ronaldo, the president, is impressing at Valladolid
He has been at every home game and his first visit to an away stadium as the president of the club comes at a stadium he knows well. His demeanour as the president has been friendly. He waits for the players at the doors of the dressing room and wishes them well with some injured players keen to return as quickly as possible to play under his watch. He dines with representatives of other clubs and never turns down a photo.
His presence at the Bernabeu on Saturday could spur Valladolid to do great things as the first ever Galactico president oversees a game against Real Madrid.

LaLiga Santander
*Update 3 de noviembre de 2018

LaLiga Santander
*Update 3 de noviembre de 2018