Martin Odegaard: "I hope to have a place at Real Madrid"
The Norwegian player is currently on loan at Vitesse in the Eredivisie, and he made it clear that he is planning on a successful return to the Bernabéu club.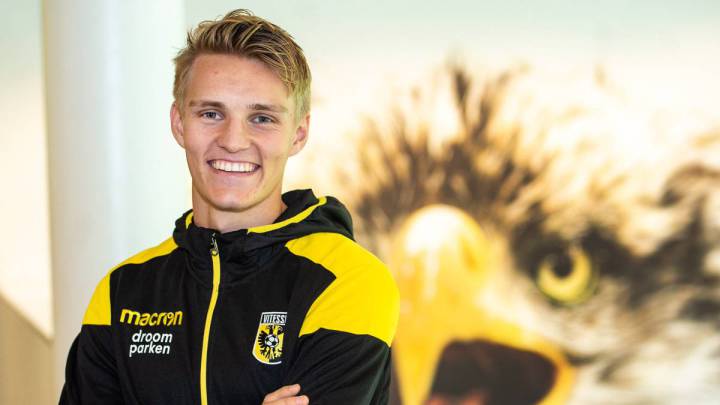 Martin Ødegaard is still only 19 years old. His fledgling career has not started the way many had hoped, however there are some signs that he may finally be about to get it back on track at SBV Vitesse, where he is playing on loan from Real Madrid, the team he is targeting a return to.
Ødegaard aims to shine
The youngster followed up scoring in the domestic cup against Heracles, with a stunning free-kick on Saturday that gave his team victory over Utrech (2-1). This good run of form has reduced some of the pressure on the player's shoulders and has given him a clear sense of optimism.
"I am satisfied, I'm finding my way more and more here," he told Voetbal International which was translated by Goal.com. "Recently, I finally scored. against Heracles. With that, there was a burden lifted off my shoulders. One of my goals is to get better statistics in goals and assists," continued the Norwegian.
Last summer, Ødegaard joined the Real Madrid squad for the third time on their pre-season tour. Since signing for Los Blancos in 2015, the midfielder has been loaned out twice: first to Heerenveen for 18 months (scoring 3 goals in his 38 appearances) and then this summer to the side that finished 6th in the Eredivisie: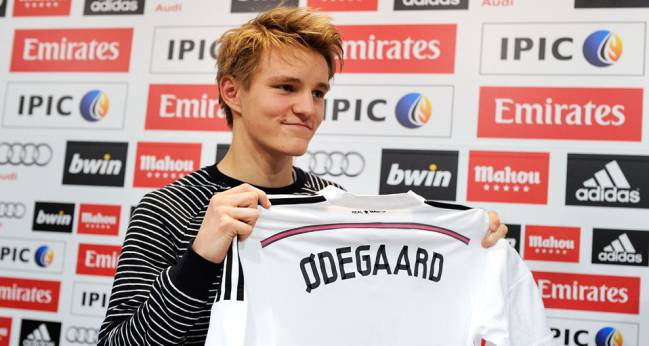 "I have to play and learn as much as possible. Of course, I hoped that I would have a place in Real's team. I was training all summer long and got some minutes in the first team. At the end of the summer, the club and I decided that it would be better for me to play elsewhere.
"That would be the best choice for my own development. Then you are looking for the best conditions for yourself. After the conversation with this coach [Leonid Slutsky], I knew it would be Arnhem."
Hard work could lead back to Madrid
Despite not yet convincing the Real Madrid managers of his worth, Ødegaard is determined to return to play for the LaLIga side.
"You have to be modest and keep your goal in mind. How many 19-year-olds play in the first team of Madrid? The road is long and I am convinced of myself.
"Work hard, learn more in every game and make more minutes. My goal is clear: I want to play for Real Madrid. I do everything for that. My contract has already been renewed. I take that as a sign of trust. Vitesse is absolutely no step back, it is a step forward towards the top."
Carlo Ancelotti was the Real Madrid manager at the time Ødegaard was brought in and later referred to it as a public relations stunt. Almost four years later, Ødegaard has developed physically and his football is starting to show some consistency. The problem he may face in fulfilling his dream return is that he plays in a position where there are already a number of Madrid rivals, namely Isco, Asensio and Ceballos.