Juventus
Cristiano's Secret: new artwork from TvBoy on Milan street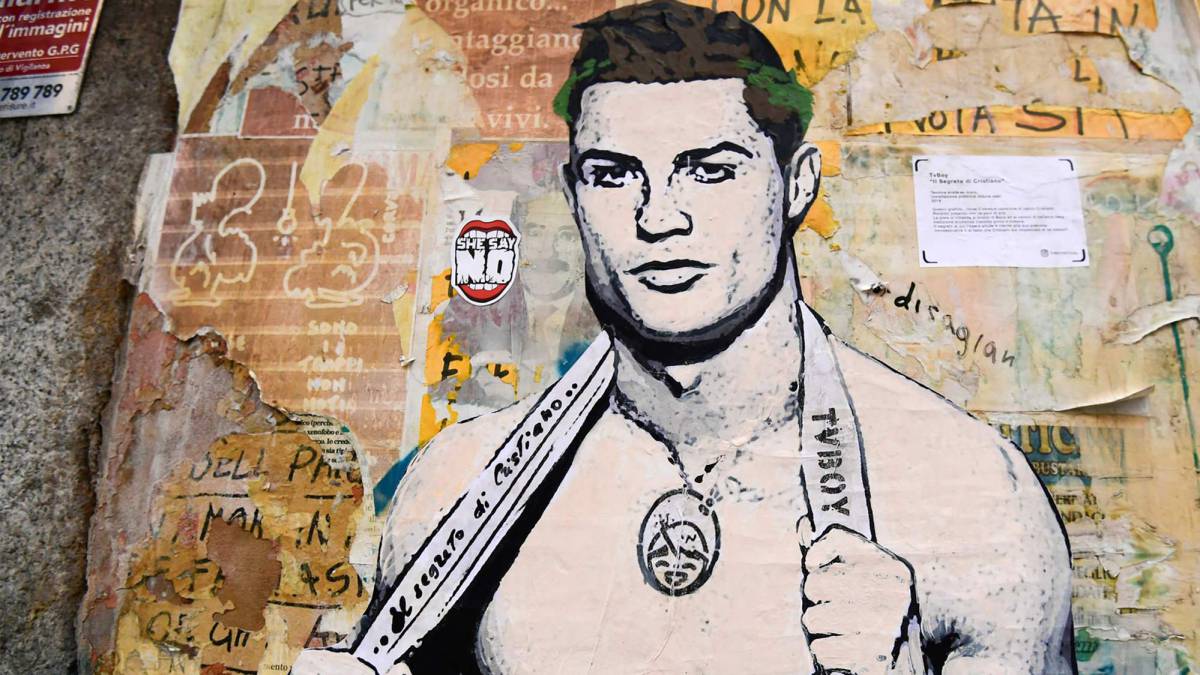 Street artist TvBoy wanted to immortalise the Juventus forward Cristiano Ronaldo in rainbow boxers, another iconic mural on the streets of Milan.
Street artist TvBoy has revealed another of his works in the city of Milan, this time an image of Juventus star Cristiano Ronaldo wearing close-fitting boxer shorts in the colour of a rainbow.
Cristiano's Secret
The iconic mural on the streets of Milan was immediately receiving lots of attention as passers-by looked to grab a photo of one of the most famous footballers on the planet. For a man who has been photographed and publicised in millions of styles already - including a rather controversial bust - this life-size drawing carries a not-so-subtle message.
The rainbow-coloured underwear are similar to the colours of the LGBT movement and the title of the artwork is ""Il Segreto di Cristiano" or "Cristiano's Secret".