REAL MADRID
Odriozola suffers muscular injury in second half against Eibar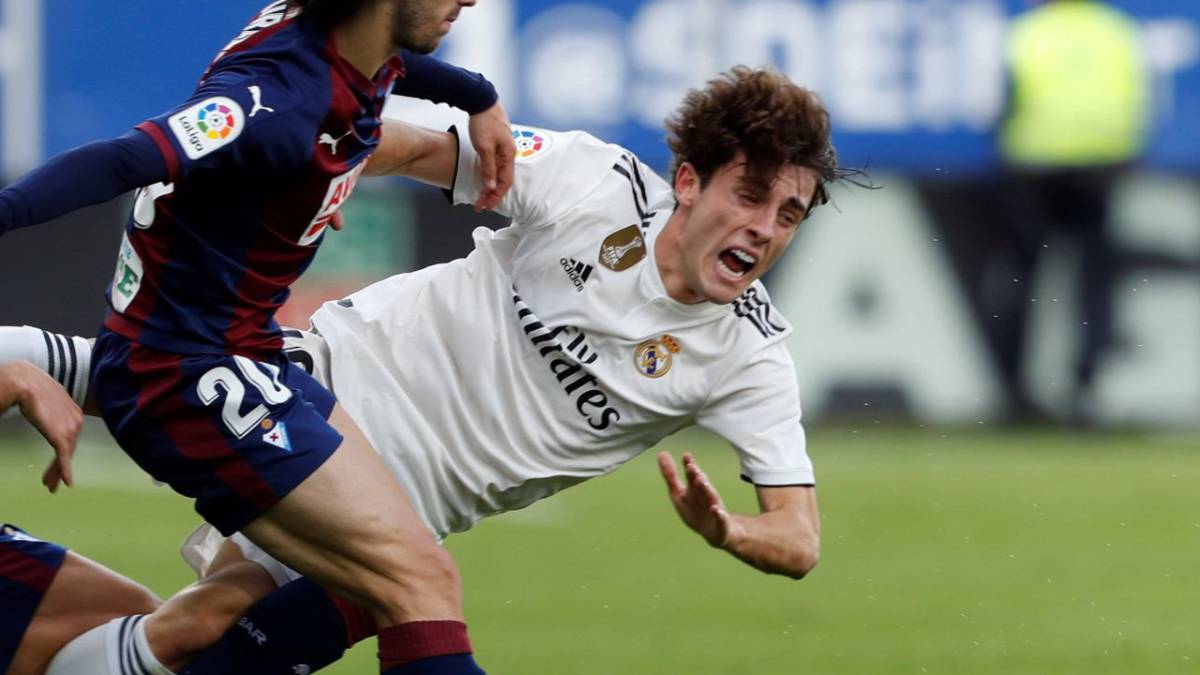 The right-back injured himself in the second half with Dani Carvajal entering in the 53rd minute despite just returning from injury himself.
Álvaro Odriozola had to be substituted on 53 minutes against Eibar after injuring himself in the build-up to the home side's second goal on Saturday afternoon. The right-back was given the nod ahead of Dani Carvajal despite the first choice option returning to the squad from his own injury recently.
Cucurella put Odriozola under pressure before the goal and it seems the Real Madrid player kicked the back of his leg and strained his right hamstring. He looked uncomfortable on the bench after the switch.
Real Madrid's injury woes continue
Real Madrid return to action in the Champions League during the week with Carvajal rested on Saturday for that game but he ended up playing for the majority of the second half anyway.
Solari's side continue to get men back but the injuries continue to set them back. Marcelo, Carvajal, Nacho, Varane, Vallejo, Reguilón and now Odriozola have all suffered injuries as the inconsistency at the back continues.

LaLiga Santander
*Update 24 de noviembre de 2018