Goals from Cristiano Ronaldo and Mario Mandzukic were enough to see Juventus remain top of Serie A as they won 2-0 against SPAL on Saturday night.
Juventus 2-0 SPAL: match report
Juventus remain unbeaten in Serie A after a 2-0 victory over SPAL in Turin on Saturday night. The attack, lauded as one of the best in Europe, was good at the Allianz Stadium but their defense was in control against an ambitious SPAL side all night.
Cristiano Ronaldo opened the scoring after 29 minutes despite a really good start by the visitors. A swinging cross from Pjanic was met on the half-volley by the Portuguese as he side-footed it home.
SPAL started the game well but as soon as Juventus scored that, they were in control and never looked like losing.
They sat back for long spells as SPAL frustrated themselves kicking the ball against the black and white wall that confronted them.
Their hopes were dashed even further when Mandzukic poked home from a rebound caused by a wicked Douglas Costa effort.
That goal came after an hour and Juventus retreated as SPAL continued to flog a dead horse by attacking a resolute and entirely comfortable Juventus back four.
The more defensive they got, the more dangerous they looked too as Ronaldo and his cohorts continued to counter at speed and with purpose.
Juventus remain top of Serie A and welcome Valencia to their home stadium in the Champions League on Tuesday. Based on this performance, Valencia will need a huge performance and a special plan in order to break down this formidable defense.
Juventus vs SPAL live online: match updates and commentary
90'+3' FULL-TIME!
90'+2'   Three minutes of added time and we are already into the second minute. SPAL have run out of options here.
90'   Sent in and headed clear by Ronaldo at the front post. It's sent back in but that's a mile wide.
90'   Corner for SPAL. 
88' Sandro goes off for Chiellini. 
85'   Cuadrado gets it as Juve work it short. He drives it over the bar. Poor effort.
84'   Ronaldo's gransd as he wins a free. It's Valdifiori who bundles him over just outside the box. 
82'   Ronaldo down grabbing his ankle. Cuadrado played him through and he was pushed as he struck it wide. Ronaldo down and looks like his ankle is hurt. He is moving it up and down but he remains down. 
80'   Ronaldo into the penalty area and Cionek gets back. He slides in and wins the ball but turns Ronaldo upside down in the process. Corner kick. No penalty.
78'   Bentacur turns into the middle and looks to get fouled. Ref plays advantage and Juve have a chance. Mandzukic sends it in and Pjaniccan't get a clean header on it. Ball sent up into the air and Ronaldo hits it wide.
76'   They remain the only unbeaten side in Europe's top five leagues.
74'   Juventus defense barely been tested here today.
72'   Kurtic with a strike on his left from downtown. Wide.
70'   SPAL back on the ball now as Juventus are happy to take what they can get now and save energy for the middle of the week. They play Valencia. 
68'   Costa lays it off to Ronaldo and he strikes with his left. Good save to his left from Gomis.
66'   Mandzukic with a foul now as SPAL continue to kind of put pressure on Juventus. Juve still in control though. 
65'   Free for SPAL! Ball into the box and it's met by Cionek as he glances it wide.
64'   All sorts of mouthing going on now between referee and Juve players with SPAL players getting in on the act too. 
62' There's a yellow for Bentacur as he arrives late and clips Valoti. 
62'   Just like that, Juventus look like they won't be caught here. SPAL haven't been able to create anything. 
61' GOAL! 2-0 to Juventus. Ronaldo takes down the long ball and plays it to Costa. He shoots and Mandzukic pokes it home.
60'   SPAL getting more ambitious but Juventus looking more dangerous on the break.
59' Missiroli replaced by Valoti.
58'   Corner for SPAL. Mandzukic clears off the line but it was never going in as it drifted across the line. 
55'   Nice ball into Petagna but he can't control it. Juventus so convincing and calm and controlled in defense that it is really difficult to see SPAL scoring. 
55'   SPAL hold onto it for a spell but then put it out for a throw. 
54'  Free for SPAL as Douglas Costa falls foul of the law.
54'   Goal kick for Perin, who hasn't had much work to do today. 
53'   SPAL with a rare attack. Kurtic with a shot now that is one of the worst I've personally ever witness. A mile wide. 
51'   Douglas Costa with another powerful run. So powerful that Schiattarella tries to pull him back and gets brushed aside. He shoots with his left and Gomis gets down to save. 
50'   Pjanic backheels the free to Costa. He absolutely piledrives one off the post and it falls to Ronaldo, who misses and is offside. 
49' That's a nasty and late one on Costa. just outside the penalty area too. Fares booked for that one. 
48'   He sends it out to the left. Ronaldo gets it and takes a stepover before sending it into the box where it is met by a SPAL defender's head. Cleared.
47'   Ronaldo works hard to get the ball onto his right and he shoots. It's deflected up into the air and Mandzukic nearly gets a head to it. Ball is cleared and De Sciglio is taken out of it as Juventus win the free. Pjanic to deliver from out around the middle. 
47'   Ronaldo with a cross headed for Cuadrado but it's headed clear. 
46'   We are back underway! 
    Allegri will be happy enough but if SPAL turn their possession in the middle into chances, they could cause problems. 
45'   There's a good shot from distance for SPAL but Perin gets his whole body behind it and saves. Nice effort. 
44'   Juventus closing in on a second too, it feels like.
44'   Alex Sandro fouled as SPAL get increasingly frustrated. 
43'   Costa eventually gets a decent cross in and it's punched clear by Gomis. It's a glancing punch. 
41'   Corner that Costa takes and it's back in but Costa wins another corner. 
41'   Mandzukic fouled and grabs his ankle but Juve keep the ball and he is back up. Ball comes in from the right and makes its way all the way across to the left. It's sent back in and controlled, quite nicely, by Pjanic. He sends a shot towards goal and it's deflected over. 
39' There's a yellow for Cionek as he crashes into the back of Ronaldo. 
38'   Fares turns his man and gets the ball onto his right. He chips it towards goal but Perin saves it.
37'  That's a very good tackle by Douglas Costa on Lazzari and it's out for a corner for SPAL. 
36'   Corner sent in and it's grabbed by Gomis before he's hit in the air. Free to SPAL.
35'   Ball over the top to Cuadrado from Ronaldo. It's a corner and Lazzari says he was pushed. Replays says he really wasn't. 
34'   SPAL on the ball now and looking for a leveller. 
32'   Bentacur down the left now and sends one in with his left. Way over the head of Mandzukic though. 
29' It's Pjanic! And it's onto the foot of Ronaldo. That's a really nice finish on the half-volley. 1-0. 
29'   Here's a free for Juve and Pjanic now out on the right. Douglas Costa also looks at it. 
26'   Douglas Costa drives forward now and he launches one towards goal with his left. Wide as Gomis dives for it. Another ball in straight after that and Manduzkic is upset with the delivery. Poor. 
24'   Cuadrado comes flying through the middle. He takes a tumble with a couple of SPAL defenders around him and the referee says it's no free. Ronaldo jumps around looking for a free and Cuadrado doesn't understand it either. Juve fans want a free too but they're all left disappointed.
22'   Kurtic with the free. He goes low and around the wall as Perin dives to his left. Going wide all along but made the keeper think about it. Not a bad effort. 
21'   Foul by Rugani on Antenucci as he goes through the back of him. 
20'   It's a very open game but no real chances so far.
20'   Cristiano gets the ball in the channel and lays it off to Cuadrado. His ball inside is lost to SPAL and they settle on it now. 
18'   Jus are starting to take a little bit more control here. SPAL not threatening as Petagna sends a cross in with his left and it bends around the post and well wide.
18'   Gomis grabs a chance as Mandzukic lurks around the penalty area.
17'   Douglas Costa drops the shoulder again and drives forward. He loses out and Lazzari gets a foot to put the ball out and it hits Costa. 
16'   Douglas Costa with a cross and Gomis grabs that one. Way too close to him. 
14'   Fares runs into the box and it's taken off his toe. He falls but never a penalty. The defender got all of the ball!
13'   Some fancy foorwork from Petagna and SPAL holding the ball well in the opening 15 minutes. 
11'   Ball inside to Ronaldo and the slide comes in and it's taken off Ronaldo's toe.
9'   Gomis dreadful pass to Costa and the referee rules out the goal.
9'   There was nothing wrong with that goal?????
9'   GOAL! But it's disallowed. Douglas Costa sends it across and it's bundled over the line but he was offside. Or there was a foul? It's unclear at the moment and Juve surround the referee.
8'   Chance for Bentacur from outside the box. He shoots but that's always drifting high and wide. 
6'   Gomis gets the ball from a teammate and Ronaldo nearly steals it off him! Instead, SPAL dodge a bullet and attack on the counter. Cionek down the left and he loses it before Juve counter and win a throw.
4'   Schiattarella fouled now. 
4'   Juve win it back. SPAL putting pressure on them now and Douglas Costa is fouled. Juve with a chance to start an attack now. They've struggled to get the ball at their feet so far and that ball forward to Mandzukic doesn't help.
3'   SPAL are playing really well here but no chances on goal yet. 
2'   SPAL win the ball back as Juventus go hunting for it back. They are putting a lot of pressure on SPAL.
1'   We are ready for action and, indeed, we have action! 
    Dybala sitting on the bench. Looks fairly chilly in Turin. The referees, in pink shirts, lead the teams out onto the field.
    Players in the tunnel. 
    Ronaldo with five goals in his last five games. 
    The referee, Federico La Penna, has reffed six games this season with 21 yellows and one red. He whistled SPAL's loss to Sampdoria earlier in the league and the only game Juventus drew in the league so far when it ended 1-1 against Geona. 
    Allegri believes Ronaldo deserves to win the Ballon d'Or despite reports suggesting he is not in contention to be in the last three.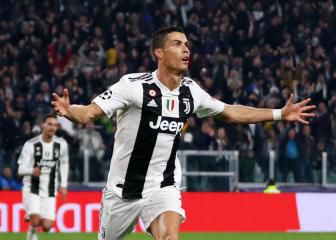 Perin starts for just the second time this season. He started earlier in the season against Bologna in the league too. 
    He won't be lining out for Juve today but Mendes reportedly discused James Rodriguez during a meeting recently. He could be the icing on the cake for this team!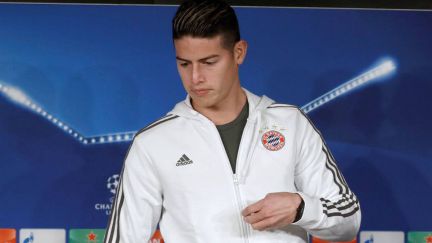 Kick-off from Turin is at 18:00 CET and we will have team news soon! 
    Hello and welcome to live coverage of the Juventus vs SPAL Serie A clash as Juve look to remain unbeaten in LaLiga. 
Juventus vs SPAL: Serie A preview
Juventus, Ronaldo and co. return to action after the international break and will play their 13th game of the season against SPAL in Turin on Saturday night. They are unbeaten in each of those games with just one draw to their name alongside 11 wins. SPAL, on the other hand, sit in 15th with seven losses so far this season.
Max Allegri does not have Sami Khedira or Emre Can with the latter recovering from surgery on a thyroid - he has returned to training and has almost recovered fully. Khedira returned in the last game but only played 16 minutes. He suffered a fresh ankle injury in training recently and will miss the visit of SPAL. Federico Bernardeschi is also out with a muscular injury. Cristiano Ronaldo did not play for Portugal during the international break and should start after an extended break.
SPAL's Francesco Vicari is out injured but Everton Luiz is back after serving a one-game suspension. They have not won in three games but their last victory came against Roma when they won 0-2 away from home. They will be trying to spring a similar surprise on Juventus on Saturday night and will need it as they sit four points off the relegation places with a game in hand.