REAL MADRID
Five things that have changed since Real Madrid's last home game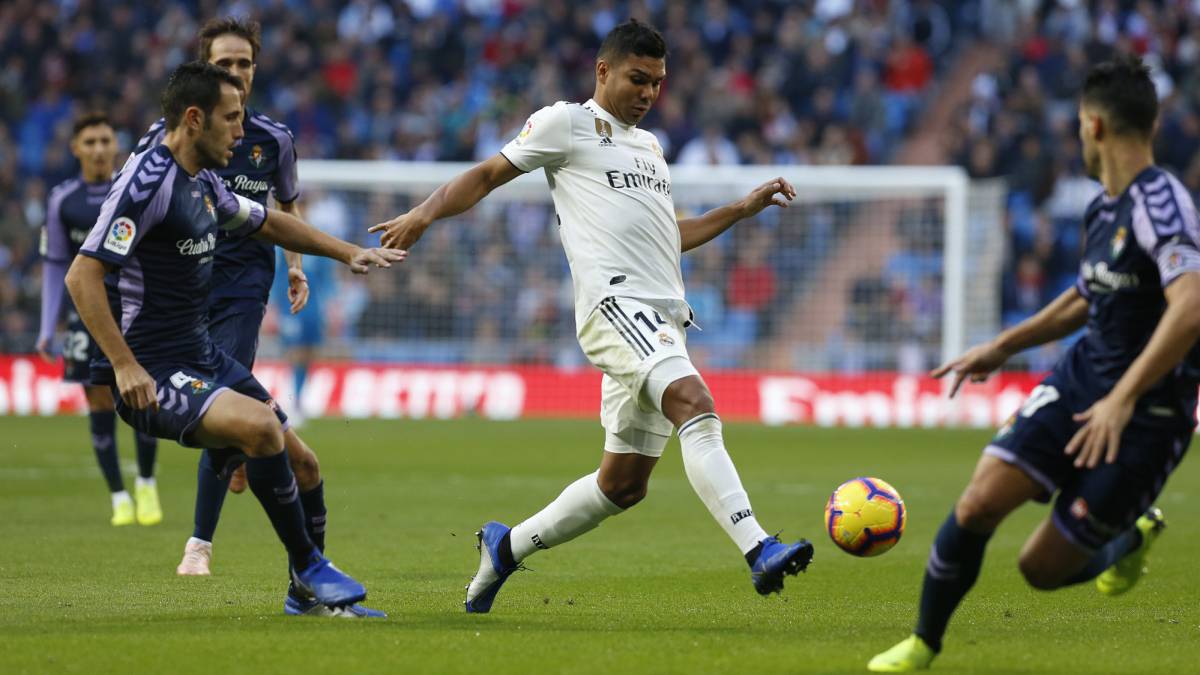 Solari was the interim manager of Real Madrid the last time they played at home, almost a month ago, Llorente was going to leave on loan and Asensio was a starter.
Real Madrid return to action at the Santiago Bernabéu almost a month after their last home game. The last game they played at their home stadium was on November 3rd in a game they won against Real Valladolid (2-0). On Saturday, they welcome Valencia and much has changed in those few short weeks since they last played in front of their home crowd.
Santiago
Solari
In that game, which is still the only game Solari has managed at the Bernabéu as coach of the first team, the Argentine was the interim manager. The game and the next couple were a trial. They had come from beating Melilla and would go on to beat Vallavolid, Plzen and Celta before Solari was appointed as the full-time coach of the team. Now though, Solari has been ratified as the manager but they are coming off their first loss under him in the league against Eibar. Against Valladolid, Solari knew that a loss could condemn him to being just the provisional manager but now, he is back, and has the chance to prove to the fans that the board made the right decision.
Marcos Llorente
Just a month ago, the decision was made by Marcos Llorente: He would leave on loan during the winter transfer market. But things have changed. The youth product played against Melilla, but did not get called up for the important games. The injury to Casemiro changed everything and the embarrassing result against Eibar forced Solari to look for different options. Ceballos started that game but didn't play well. Llorente was called for the Roma game and stoof up to the challenge. Now, he returns to the Bernabeu as a starter and is looking to prove his critics wrong.
Isco
All of the focus will be on Isco after reports emerged that he refused to shake Solari's hand after the Eibar game, which meant the manager left him out of the game against Roma. Against Valladolid, he played 34 minutes as a second half sub and did not travel to play Melilla. He did not play against Celta and did not start against Plzen either. The new manager does not rely on him whatsoever with zero starts in six games. After being given the cold shoulder against Roma, he returns to the squad to play Valencia and with absences in midfield, he might be given a chance to show what he can offer.
The defense
The defense has changed completely. Just Sergio Ramos remains. Against Valladolid, Solari started with odriozola, Nacho, Ramos and Reguilón. Aside from the captain the other three have fallen to injuries and while Odriozola is in the squad, he is just returning fom injury. Real Madrid have, in theory, recoverd their four starters with Carvajal, Marcelo and Varane returning to action. The defense that started against Valladolid kept three clean sheets in three games. The preferred starting back four failed against Eibar but did keep a clean sheet against Roma and will have plenty of work to do to keep Valencia at bay on Saturday afternoon.
Asensio
Asensio started against Valladolid. Solari started his stint with full confidence in the young attacker with just Benzema and him starting the first two games. That confidence is taking a battering though and Lucas Vazquez has slowly beaten out Asensio. He had another chance against Eibar and did not pass that test either and it looks like Vazquez will start against Valencia again. Asensio, if he is a substitute, will have to do his work off the bench to prove he is worth a place in the team in the upcoming games.