SUPERLIGA ARGENTINA
Independiente vs Boca: Match report: Boca head to Madrid with narrow win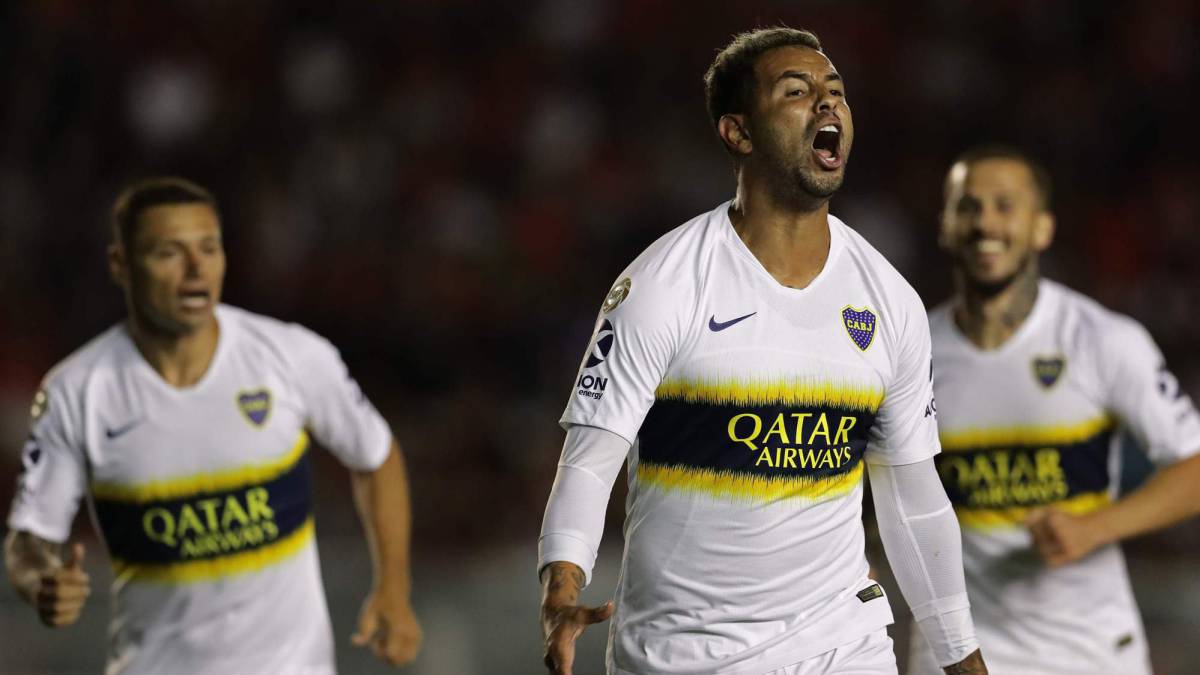 Guillermo Barros Schelotto takes his Boca Juniors team to Madrid with a 0-1 win over Independiente despite being outclassed by the home side.
Independiente 0-1 Boca Juniors: as it happened
FT Independiente 0-1 Boca Juniors
90'+4'   Ball drifts wide and that's possibly the last action here .... 3 points for Boca !
90'+4'   We're underway again with one minute remaining
90'+4'   A worrying injury for the keeper as he's attended to by the Boca medical team.... 
90'+4'   Boca finding space on the counter now as Andrada is on the ground from a clash with Izquierdoz (his own defender). Play held up
90'   Too late it would appear for the home side .... Lacking the final lethal touch in front of goal with Gigliotti wasteful this evening
90'   Boca break... 3vl and make a mess of the advantage .... 
90'   "El Rojo" push looking for the goal that would give them a well deserved draw. 
6 !
90'   We'll have 5 min of added time
88'   Great delivery from the left and Gigliotti mm away from getting contact on the ball.
85'   Another big call for a penalty for the home side ... nothing going but correct call from the match official 
85'   Boca happy to hack the ball away anyway they can as Independiente win a corner
Benitez-Romero on for the home side 
84'   Off the line as Independiente go close .... 
83'   Gaibor and Silva over the ball..... It's Gaibor but straight into the hands of Andrada.
80'   Less than 10' to go for "El Rojo" to snatch something from the game...Gigliotti wins his side a dangerous free on the edge of the area....
78'   Bustos getting medical attention after a rough fall. The defender seems to have taken a knock to the neck.  
77'   Gaibor decides to shoot with options on for the sub. Poor decision from the player from Ecuador
Final change was made by Boca with Izquierdoz on for Benedetto
74'   The goal has taken some of the punch and belief out of the home side as Hernandez heads over
72'   Consistent pressure from the homse side now as Boca have every man back defending their narrow lead
Silva carded for holding back a Boca attack
70'   Great stop from Andrada as he fists away a dangerous ball and averts the danger for his side
69'   Just over twenty minutes for Independiente to clay themselves back against ten man Boca. A draw is the minimum Ariel Holan's side deserve 
67' Domingo off-Gaibor on for "El Rojo"
63'   Mayhem now as ref calls play back with the ball in the net. Foul on the keeper according to the ref as Boca's coach is sent off. High drama here in Avellaneda
Benedetto carded
Boca down to 10 ....Magallan cared...second yellow and he's off
Change en "El Rojo" -  Romero off/Hernandez on
60'   Terrible fall from Benedetto ..... seems to be ok
59'   Very much against the run of play the Boca goal. Instant impact from the Boca player with a fine right footed drive.  
Gol gol gol gol.....Cardona strikes for Boca .... What a strike from the Colombian to silence the stadium
55'   Game very open now as both sides creating danger. Still plenty of tension and too many fouls to enable for it to be a totally free flowing affair  
53' Burdisso almost latches on to a ball at the back post ... in the other box Benedetto looks for a spot kick but nothing going .... 
53' Cardona on Chicco (Boca)
Buffarini carded for a trp on Bustos
50' Independiente looking to pick up where they left off in the first half as they maintain pressure on the visitors. Edwin Cardona set to join the action for Boca.   
49' Andrada drops the ball but then redeems himself after stopping well from Meza.
48'   Dangerous freekick for "El Rojo" as Meza is taken out ...actually dives but wins his side a free. 
47' Corner for Boca
One change at the break for Boca: Off: Olaza- On:Mas
Football is on !
46'   Firework display has ended...but now an anti Conmebol banner has appeared and needs to be removed before the action can start... 
Anti-Boca chants now ringing out from the home fans as we're still waiting for the action to start
No changes as Boca get us underway for the second 45. Fireworks from the home side "Barra" just holding up the action 
Whistles ring out as Boca take to the Estadio Libertadores de America pitch
HT at the Estadio Libertadores de America. The home side well on top but all square. Quick break and we'll be back with the second 45.
45'   Entertaining half just lacking a goal. Home side well on top and a worringly low par from Boca Juniors who clearly have one eye focused on the Libertadores second leg final
44'   Last minute of the action as we witness yet another foul for the home side.  2 mins. of  time to be added
42'   More fouls with the sense that the match official is losing grip on the action as robust challenges fly in from both sides.
Card for Chicco (dissent) 
40'   Game getting tetchy now with multple fouls. "El Rojo" regaining control of affairs now and fans upping the volume. 
Domingo carded for a foul on Gago
38'   Big big call for an Independiente penalty as Herrara deems that Romero was not upended in the box . Wrong call from the match official. 
38'   Yet another let off for Boca as Romero feeds Meza who sees his shot deflected wide for a corner (ref. awards goal kick) 
37'   Gigliotti lucky to avoid another yellow (red) after a rash challenge but match official is not interested. A let-off for the "El Rojo" No. 9  
34'   Well worked from Boca as Campaña is forced into action saving well from a soft Zarate shot after good link up play from the side in white
32'   So close for Independiente as Silva unleashes a fine shot that forces Andrada into action 
30'   30' gone and it would appear that Independiente have lost the impetus they showed in the opening 20'. Boca slowly creeping back into the game  
Card for Gigliotti (for dissent)
28'   Boca win their first corner of the night as we're finally seeing a reaction from the current league champions.
26'   Dangerous free awarded for Boca as Almendra is tackled from behind. Close for the men in white as Zarate strikes just wide.
25'   Gigliotti goes close again with the No. 9 getting closer... 
22'   Boca unable to string two/three passes together with the men in white sitting deep as Independiente dominate. Guillermo screaming instructions to his side on the touchline. 
Meza carded for "El Rojo"
20'   Possession after 20' - CAI 55-45 CABJ  (%)
18'   Yet again the men in red slice through the Boca rearguard.... an opening goal surely a quation of time as Campana has been a virtual spectator in the home goal
16'   Independiente dominating both right and left hand flanks with Boca unable to retain any form of possession.
Magallan carded for a dangerous elbow   
12'   Independiente push forward again .... the fans sense the nerves in the Boca defence ....Guillermo Barros Schelotto looks on anxiously
11'   The "Red Devils" well on top as Romero forced into action with yet another attack from the home side.... One way traffic as Boca yet to find their groove
8'   Independiente go close as Domingo fires into the side netting with the goal at his mercy
8'   Fernando Gago is down and seems to be in some pain after Silva left his foot in after a tackle. 
8'   Great work from Benitez as he beats two Boca defenders and lets his great work down by blazing over   
7'  Both sides playing with a degree of anxiety....as Gigliotti tries a spectaculr overhead kick for the side in red but strikes well over
4'   Meaty challenges from both sides flying in...   
2'   Freekick for the home side as Boca commit a foul 30 yards from goal. Meza takes and dinks the ball into the Boca area but a player in red called offside.  
1'   It's 5th (Independiente) vs 6th (Boca) tonight as whistles ring out each time a Boca player touch the ball
Still a significant presence of smoke as the match official sounds his whistle and the side in red get us started.  
Smoke bellows on to pitch from flares as we're set to start .... Pre match pix and then we're off
The match officials are in the tunnel as the teams emerge from their respective dressing rooms.... Home fans in fine voice! 
A mild evening in Avellaneda awaits with ideal conditions for a game of football.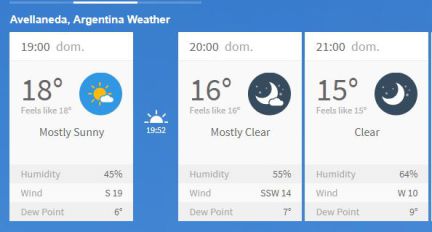 2011 was the last time Boca recorded a win against Independiente at the Estadio Libertadores in the league
As always the stadium is full of just home fans with the 2013 ban of away fans still standing in domestic Argentine football league games
Decent crowd at the 50.000 capacity Estadio Libertadores de América this afternoon. Not 100% full but at a glance 80% of so full. Dario Herrera is our match official tonight.
As anticipated the Xeneizes start with a side heavy on fringe players with the Copa Libertadores final imminent next Sunday
So, the last game for Guillermo Barros Schelotto's side before they head to the Spanish capital and play the second leg of the Copa Libertadores 2018 against fierce rivals River Plate. 
Hello and welcome to our Superliga Argentina league game as Boca Juniors face Independiente in Avellaneda. Kick off is at 2330 CET
Independiente vs Boca Juniors: preview
This time next week, Boca Juniors will have completed the second leg of the Copa Libertadores second leg at the Santiago Bernabeu stadium in Madrid (assuming the game does finally go ahead in the Spanish capital).
Tonight, though the focus is on the domestic Argentine league and Guillermo Barros Schelotto takes his side to Avellaneda to face fifth place Independiente.
It's widely anticipated that the Boca manager will field a team of lesser used players with one eye on the long trans-Atlantic journey and the long anticipated Libertadores second leg final.