Africa
Nigeria win 2018 Women's Africa Cup of Nations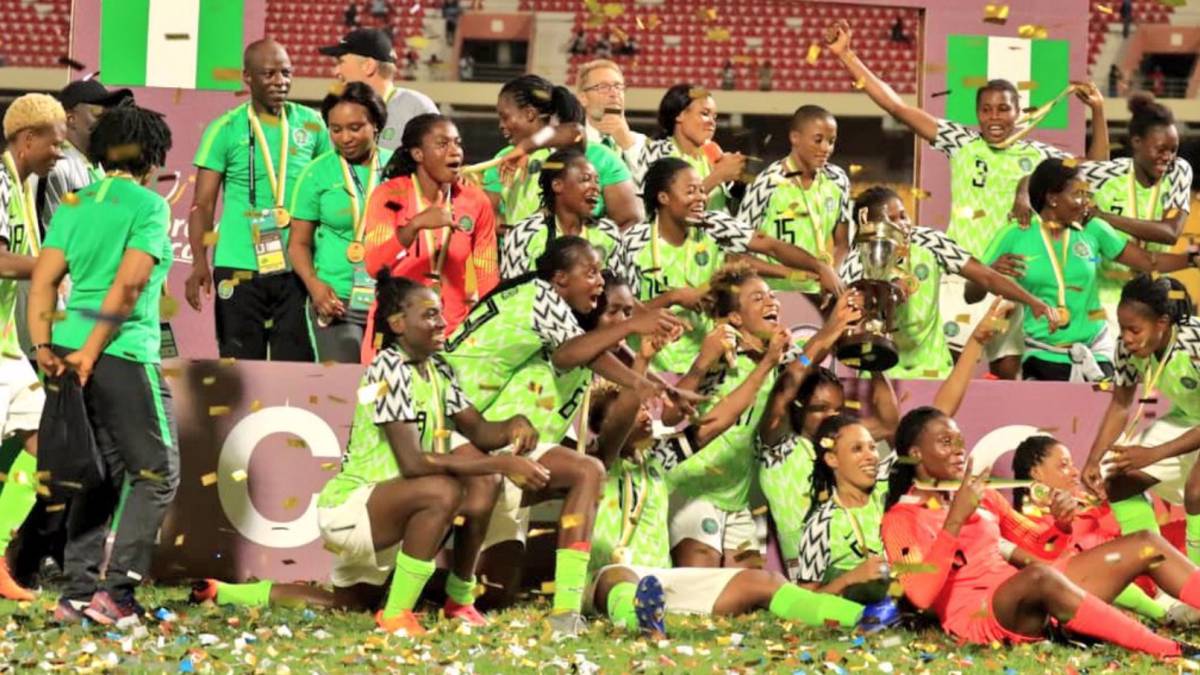 The Super Falcons were crowned champions after defeating South Africa 4-3 on penalties.
Nigeria was on Saturday crowned winners of the 2018 Women's Africa Cup of Nations in Accra, Ghana, after beating South Africa 4-3 on penalties in the final.
The game between the Super Falcons and the Banyana Banyana ended scoreless after regulation time, and remained that way after the two periods of extra time.
Nigeria's goalkeeper Tochukwu Oluehi made the trophy-winning save in the shoot-out stopping a blast by South Africa's Linda Motlhalo.
The Super Falcons, who came to Ghana as defending champions of the Women's Africa Cup of Nations, retain their dominance in the tournament, as this is the ninth time in eleven editions that they claim the competition.
Qualification to World Cup
The Women's Africa Cup of Nations also acts as a qualifier to the Fifa Women's World Cup. Thereby, the three top positions of the African tournament – Nigeria, South Africa and Cameroon - secured a slot at the tournament which will take place in France between 7 June and 7 July 2019.
This will be the first time the Banyana Banyana attend the World Cup, while Nigeria have been to every edition since 1991.