The Brazilian winger formed part of Valverde's makeshift side and despite getting on the scoresheet in the victory, left the field very upset.
The Brazilian forward joined the club in a headline-grabbing summer transfer and although so far only playing a bit part in Ernesto Valverde's Barcelona side, saw this starting berth in the Copa del Rey as a chance to show his merits. A goal helped his cause; a potentially serious injury didn't.
Injured Malcom in tears
It was a solid performance for the 21-year old on the right side of the midfield, linking well with some of his fellow fringe players against, it must be remembered, a Segunda B side. Already two up on the night (three on aggregate), Malcom found space in the area and met the cross with a powerful header to make sure of the result before the half-time whistle had gone. He trotted in at the break with a smile on his face. That would change in the second period.
Into the final ten minutes of the game, and the Brazilian was lying on the turf after slipping while trying to turn quickly. It looked sore, potentially twisted knee ligaments, but as he came back onto the field following some treatment at the side, it appeared as though he could run it off.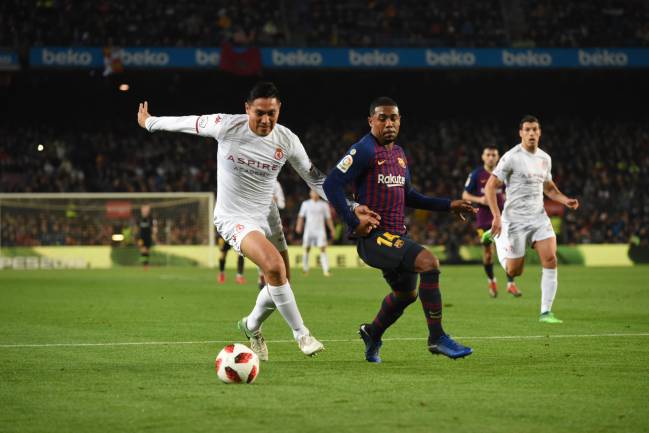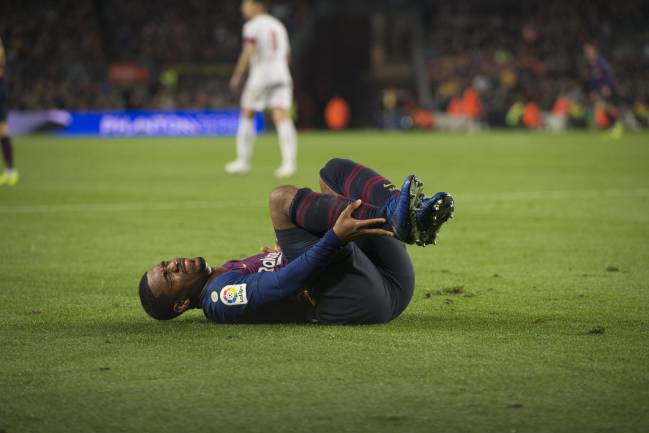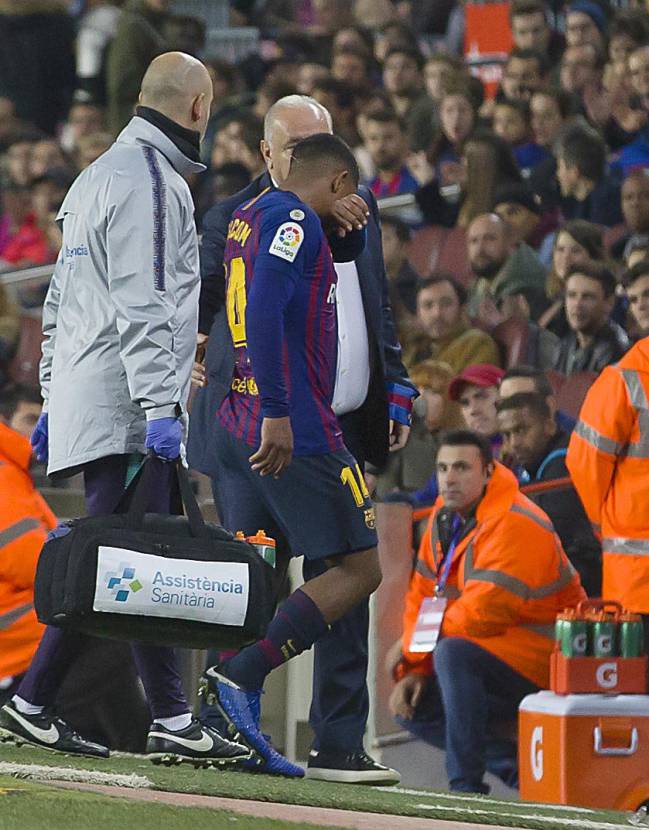 A few minutes later and he was back sitting on the grass, signalling to the bench that he couldn't continue. As the medical staff helped him off, he was visibly upset, crying about the extent of the injury. He will now be tested to check the severity, but it is unlikely he'll play in Cornellà next weekend.