Atlético Madrid act quick on Lucas links to Bayern Munich
Representatives of Atlético have spoken with the agent of Lucas Hernández, Manolo García Quilón, in an attempt to stop him leaving LaLiga in January.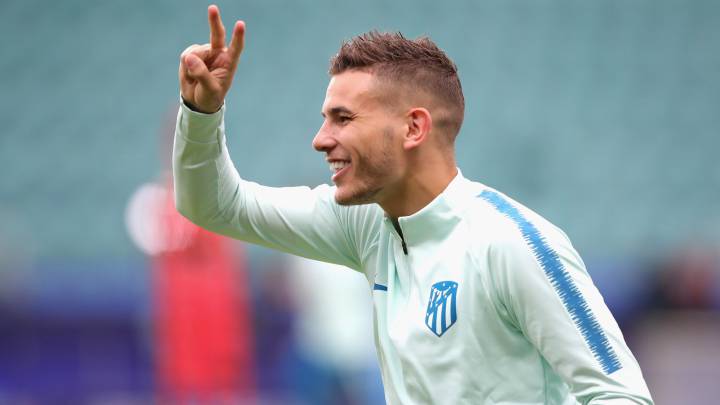 Atlético Madrid are desperate to hold onto Lucas Hernández, and with speculation rife about his potential departure in January, have acted to prevent it.
Operation 'Keep Lucas'
As of Thursday, the Spanish club had already spoken with Manolo García Quilón, the player's agent, in an attempt to convince Lucas to stay. Atlético do not want to waste a second in regards to this situation, aware of the threat posed by Bayern Munich, as well as other top European clubs who have their eye on the left-back. This response came as stories broke on Wednesday about a move from the Bundesliga giants, and despite the LaLiga club's intentions to allow their player to wait until the summer before extending his contract, which expires in 2024.
Lucas is a recently-crowned world champion with France, and is an important first-team player for Atleti who have their eyes on both domestic and continental glory, and Quilón knows how to use this in his skilled negotiation tactics as he looks for the best deal possible for his client.
Bayern, Madrid, Barça...
On Friday Quilón will meet with Gil Marín (Atlético Madrid CEO) to try to clear up the situation. The player's camp continues to filter rumours and Atleti would like to put those distractions to bed as soon as possible, convinced he wants to stay. They know that it could be a race to complete the agreement before Bayern pay the 80 million required to release him, assuming they can capture the player's interest. Real Madrid already tried this tactic in the summer and Barcelona, among others, are keeping a close watch on the discussions surrounding the talented Frenchman.
Atlético do not now see themselves as a club that needs to sell to Europe's elite, now considering themselves very much part of it. However, there is a feeling that this mini soap opera over Lucas has only just begun.