Real Madrid's Isco sends new year message to PSG, City, Juve...
Spanish outlet Deportes Cuatro spoke to Los Blancos midfielder and asked him about the rumours linking him with a move away from LaLiga.
Isco has not had his best time of late at Real Madrid, and is perhaps in one of the most delicate of situations since joining the club in 2013. From one of the first names on the teamsheet under Julen Lopetegui, to a clear 'second-choice' under Santiago Solari, some of the biggest clubs in Europe have been keeping tabs on his potential availability.
22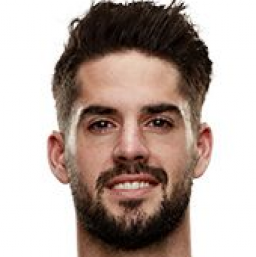 Isco's 2019 message
The lad from Málaga is still a player of huge talent and Luis Enrique has shown that he is very much part of the Spanish national team's plans. Following the renewal in September 2017, the 26-year old's contract does not expire until 2022, and it now has a clause built in of 700 million euros. That impossible condition, however, is likely to be waived by the Madrid club if the midfielder asks them to negotiate for an exit solution that would work for all parties concerned, whether in January or the summer. With the likes of Juventus, Manchester City and PSG reported to be interested, he will not be short of offers if he was to become available.
Hopes of fans of those and other clubs around Europe will not, though, be particularly pleased to hear Isco latest comments. Upon arrival back in Madrid on Saturday the player spoke to Deportes Cuatro and seemed in positive mood about the new year with Los Blancos:
"There's nothing I'm going to leave for; I'm very happy," he said. "Of course I want to remain with Madrid and continue winning trophies."
When asked if he was excited about the upcoming year at Real Madrid, he answered with a simple, "always!"