Dybala: "Neymar and Mbappé will succeed Cristiano and Messi"
The Argentina and Juventus forward praised the PSG stars but also said that it is impossible to choose who is the best between his club and international teammates.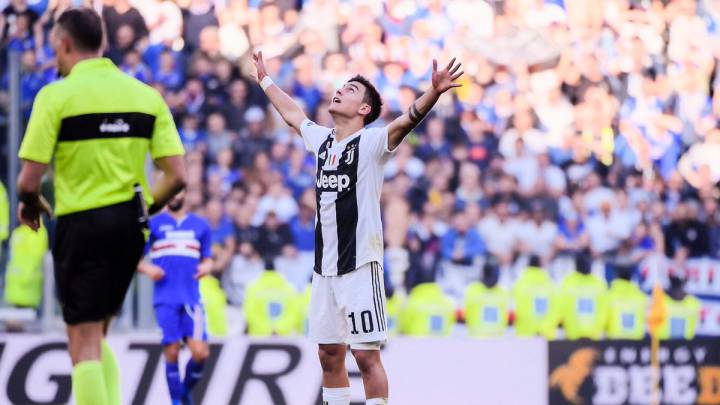 Juventus forward Paulo Dybala has stated his belief that PSG stars Neymar and Kylian Mbappé are the best-placed players to take over the mantle of the best in the world when Cristiano Ronaldo and Leo Messi finally decide to hang up their boots.
"Neymar is on his way to becoming the best player there is, I've seen him do incredible things and he never stops surprising me; he is a fantastic player who will become the best in the world because he still has so much more he can tap into in," Dybala said during an interview with Telefoot.
The Argentina forward, who has played against Neymar and his teammate Kylian Mbappé, while also sharing a dressing room with Ronaldo and Messi, identified the young France international as the next player to take the step up into the elite three or four on the planet. "I played against Mbappé when he was at Monaco and even at that young age you could see he was going to be a great player. He is already a World Cup winner and what he did [in Russia] was incredible. Before too long he'll be among the elite of the players at the very top, those that will make the difference like Cristiano and Messi."
Dybala: "Messi and Cristiano are on a different level"
Of his Juventus teammate and his international colleague, Dybala noted: "I am lucky enough to have Cristiano at my club and Leo in my national team but it's impossible to make a comparison between the two of them or say who is the best because they are at a level on a par with each other and well above everybody else and that has been the case for several years. They are different, they have enormous influence because they can decide games on their own and because of the effect they have on the opposition. Cristiano is an example to follow in training and in his daily life, you can learn a lot from him."