BARCELONA
Dembélé trains and is desperate to prove fitness for Clásico

Despite suffering from tonsilitis, Dembélé is not going to let that or his recent ankle injury get in the way of his chance of playing against Real Madrid in the Clásico.
Ousmane Dembélé has taken massive strides at Barcelona in recent weeks and months and he isn't going to let an illness or injury get in the way of his chance to play in the Clásico on Wednesday. The French striker showed up at the Ciudad Deportiva on Monday morning despite suffering from a fever due to tonsilitis.
11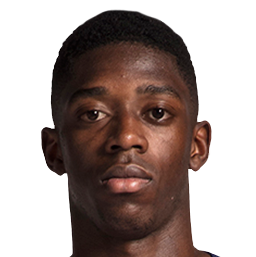 He trained and while he did not finish the session, he did enough to prove his left ankle injury has improved sufficiently.
With another session on Tuesday, Dembélé plans on completing the entire session in the afternoon in order to get the all clear ahead of the Copa showdown with Real Madrid on Wednesday night.
Dembélé looks like he might play against Real Madrid
As of now, it seems like he will be able to start despite the tonsilitis that has seen him lose significant weight. But his youth and his desite to play are major factors in how they see the chances of his involvement.
A left ankle injury against Leganés has kept Dembélé out of action for the last two weeks. The diagnosis of that injury, against Leganés, said he would miss 15 days of action and it was precisely 15 days on Monday when he returned to the field.
The tonsilitis was a further setback but Dembélé is doing everything he can to feature against Real Madrid.
LaLiga Santander
*Update 4 de febrero de 2019