REAL MADRID
What the rule book says about Bale's gesture against Atlético
The sanction could be up to 12 games for Gareth Bale after his gesture to Atlético fans after LaLiga reproted him to Spanish football's competition committee.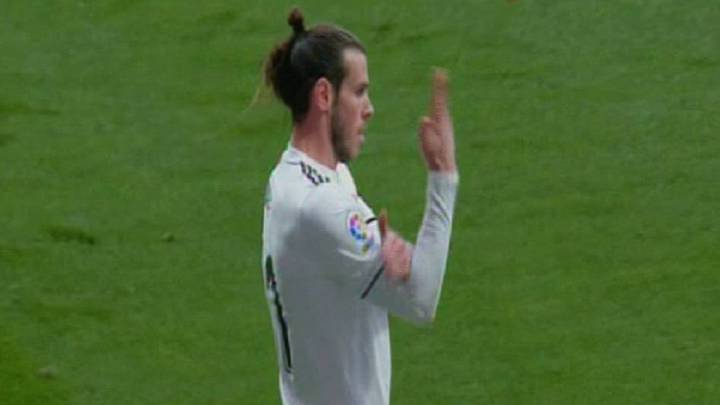 Gareth Bale could be banned from anywhere between one and 12 games after LaLiga reported the Real Madrid player to Spanish football's Competition Committee for a gesture to Atlético Madrid fans at the Wanda Metropolitano last Saturday.
These are the four articles in the rulebook that they could invoke when studying the case:
Article 93. Public Provocation. This article states that "provoking the animosity of the public" could face between a four and 12 game ban.
Article 100. Serious unsporting conduct. This article says Bale could see a suspension between four and 10 games along with a fine if the conduct is seen as unsporting and if it considered serious.
Article 121. Provoking the public. "Provoking the animosity of the public without achieving its objective will see one sanctioned for between one and three games or for a time period up to a month."
Article 122. Unsporting conduct. This is the same as article 100 which could see a fine of €602 and a ban of up to four games for such behaviour that is deemed mild.