ATLÉTICO-JUVENTUS
Diego Costa will start for Atlético Madrid against Juventus

Simeone will play Costa up front alongside Griezmann with Koke, Rodrigo, Thomas and Saúl in the middle as the striker returns to action just in time.
Simeone always keeps a trick up his sleeve for the biggest games and for the game againt Juventus it is Diego Costa. The returning striker will start up front for Atlético at the Wanda Metropolitano, which was reported by Cadena Ser and confirmed by As.
18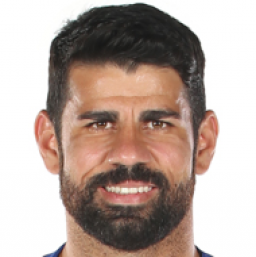 Costa played against Rayo Vallecano as a second half substitute and he did a good job of turning the game in Atlético's favour. He has been out since December 17 after getting foot surgery to heal a previous operation that was cause annoyance. He had eyed a return against Juventus in the Champions League and that timeframe appears to have been on the money but Atlético will be hoping they don't have a repeat of Lisbon when he rushed back from a hamstring injury to play in the final only to be replaced after seven minutes.
Champions League
*Update 20 de febrero de 2019
The rest of the team will be as they have trained in recent weeks with the exception of Morata, of course. Oblak in goals. Juanfran, Giménez, Godín and Filipe at the back. The middle of the field will consist of Koke, Rodrigo, Thomas and Saúl with Griezmann and Diego Costa up front.