Real Madrid's young Brazilian wanted to ensure that his message was not misunderstood on the 'incredible' Barcelona player ahead of El Clásico.
Real Madrid's Vinicius Jr wanted to clarify the recent comments that had been attributed to him about Barcelona's Lionel Messi, in which it said that 'no one' was afraid of the Argentine. This ahead of a crucial Clásico double-header.
28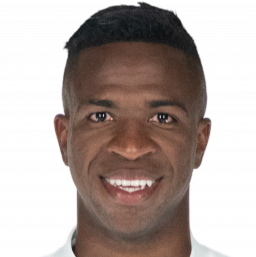 Vinicius on Messi
The young Brazilian had seen the remarks posted on the social media platform of Brazil's Esporte Interativo, a post he followed up with using his official Twitter account, questioning its accuracy
'Messi is incredible, he does things that few players are capable of,' began the post, 'but he doesn't frighten us,' he re-positioned.
"Messi é incrível, faz coisas que poucos jogadores são capazes de fazer, mas não nos assusta. Estamos prontos para qualquer coisa que vier. Temos os melhores jogadores do mundo também." Acho que foi essa a resposta, não? 🤔

— Vinicius Jr ⚡️ (@vini11Oficial) 25 de febrero de 2019
'We are ready for anything that comes at us. We also have some of the best players in the world. I think that was the answer, no?'
Vinicius has now clarified that Madrid are afraid of no one, and they will come face to face with Messi and co. in the Copa del Rey semi-final second leg on Wednesday evening, before another Bernabéu clash in LaLiga on Saturday.