Real Madrid players Marco Asensio and Dani Carvajal spoke ahead of the Copa del Rey semi-final second leg against Barcelona at the Santiago Bernabéu.
With all eyes already focused on Wednesday's Copa Clásico which sees Real Madrid 'welcome' Barcelona to the Santiago Bernabéu to battle out a place in the final, Marco Asensio and Dani Carvajal shared their thoughts with El Reto Codere and graffiti artist, Spok Brillor. Both players understandably had strong emotions regarding this fixture.
Asensio on a united approach
Brillow hosted the players and after initially encouraging them to paint a little, asked them for their feelings. Asensio was first up.
20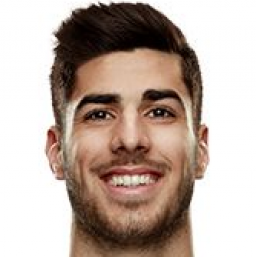 "We have to go out very strong in the first few minutes, with the support of our fans. At home we will throw everything at it and try to win the game from the first moment.

"The Copa del Rey is the only trophy I have left to win with Madrid, so it's even more special. We know that it is a very important moment for us and now is the time for us to give everything in the competitions we are still in. The team has to be united and all pull in the same direction, and [if we do that] I'm sure that the results will be as they have been in previous years."
Carvajal's message to the '12th man'
Meanwhile, Carvajal was in confident mood.
2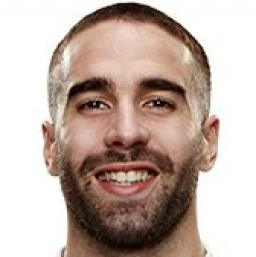 "We have a good feeling about this. We had a good result and we want to reach the cup final so we will go at it with everything we have.
"A Clásico is the ultimate match that every boy dreams of playing in. I feel lucky to have contested it before several times; it is a game that is seen all over the world. It is really special and we hope that it goes in our favour.
"We were lucky enough to win in the Mestalla against Barcelona in 2014 and it is a great feeling. Now we have them in the semi-final and we have to go all out to try and reach the final and lift the trophy."
The defender also had a message for the fans.

"We want to appeal to our fans, who are the 12th man, to push us from the very start of the game because that will give us extra energy. We will leave everything out on the pitch and I'm sure they will do likewise in the stands."