REAL MADRID
Vinicius: leader of Real Madrid's attack
The Brazilian arrives into his first Clásico at home in the Santiago Bernabéu and statistically speaking, he has become the leader of Real Madrid.
Vinicius did it again versus Levante. For a tepid Madrid, who struggled to earn all three points in the Ciutat de Valencia, the Brazilian was the best attacker and while his finishing needs work, he defended himself saying, "there's always something missing, I have too few goals but I am doing well. The most important thing is to win."
And in the middle of his arrival on the scene, Vinicius arrives into his first Clásico at the Bernbéu on Wednesday for the return leg of the Copa del Rey. After his first game against Barcelona at the Camp Nou, in which he was the heartbeat of their attack, he left a good impression. Piqué noted, "he played well, he's going to be a great player." Stopping him is reportedly one of Barça's main priorities on Wednesday too.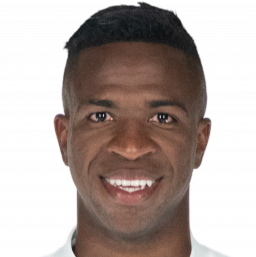 There is little doubt that given the data, Vinicius has become the leader of this Real Madrid attack. He has scored four in 1,416 minutes, which is one every 354, which displays his need to improve his finishing. He has set up his teammates for goals at a more lively rate with nine assists and two penalties won. His participation amounts to a goal every 109 minutes when assists are considered. Not bad for a player who started the season in the reserves.
He has the most dribbles (107) and successful dribbles (49) and sits above Bale and Benzema, who have played far more minutes than him, in this department. He tries a dribble every 13 minutes and is the best in this category too. 
The former Flamengo attacker tries a shot every 29 minutes, which is second only to Bale (24 minutes per shot) with Benzema in third place (34 minutes per shot). Vinicius wins the ball back once every 22 minutes, which is second only to the more defensive winger Lucas Vazquez as he has shown a willingness to get back and work when he's not terrorising opposing defences.