The Real Madrid captain watched as his side went three goals down thanks to Luis Suárez, and sent out a clear message to his teammates.
Sergio Ramos, as the Real Madrid captain, showed in the Copa del Rey semi-final second leg against Barcelona that he never throws in the towel.
Ramos not giving in
After going three goals down in the 72nd minute at the Santiago Bernabéu on Wednesday, Ramos knew that his side need to score four without reply in the final stages of the match. The captain can't have been happy to see rival Luis Suárez 'panenka' the penalty in - something the defender has become well known for - but that didn't stop him from giving his teammates a rallying cry, ensuring that they kept believing.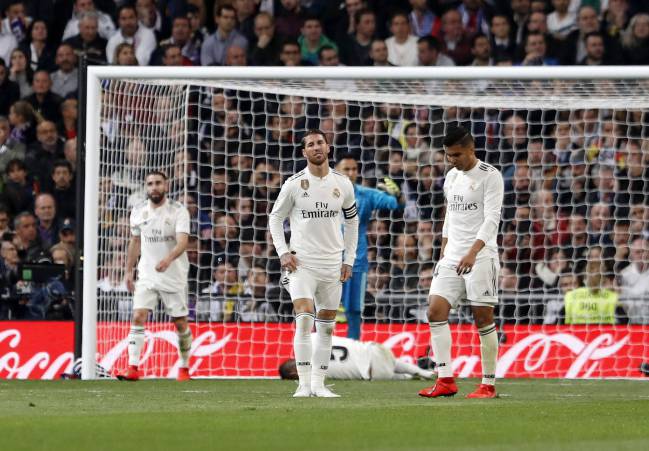 "Come on! Let's not let them score six!" he cried out, something that was picked up by lip readers.