Cristiano is "immune" to pressure but Neymar buckles, says study
Investigators from KU Leuven and SciSports have published a paper on how much effect in-game pressure has on footballers.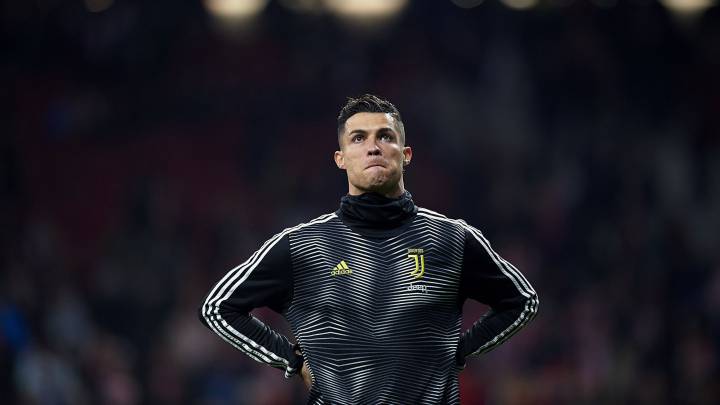 Investigators from research university KU Leuven and sports analytics company SciSports have carried out a study to determine how much stress is a factor in key moments in football games and how it affects some of the top players in the game.
The results of the investigation were compiled based on data collected from 7,000 games minutely analysed by the team of scientists, who concluded that Cristiano Ronaldo is immune to in-game pressure: his performance levels remain the same in every scenario possible during a match.
Neymar, on the other hand, is adversely affected by stress during matches: "He makes poorer decisions under pressure," said SciSports analyst Jan van Haaren.
Other players the study took in were Sergio Agüero, with the results concluding that the Manchester City striker performs well under pressure and makes better decisions when he is on the ball and carries them out as he intends to. On the other hand, Eden Hazard is also affected by stress during key moments in a game, according to the research. He carries out his intended actions like Agüero, but makes poorer in-game decisions when in possession.
Barcelona players Luis Suárez and Ousmane Dembélé were also put under the microscope, with the Uruguayan not affected by in-match pressure in terms of decision-making but less able to complete his desired actions when under stress. The France striker also finds his decision-making process heightened by pressure, but like Suárez his ability to execute diminishes the more stress he is under.
Liverpool "look for players who perform better under stress"
To arrive at their conclusions, the team from KU Leuven and SciSports utilised various parameters: the conditions surrounding the game (if it was played at home or away, if the result was an important one in terms of the season as a whole, if the player in question was familiar with the oppositions etc…), how the game played out (for example, pressure naturally mounts if the score is close and the game is drawing to a close), pressure applied before the game and during it and various other factors. "Our model puts together all of these parameters and calculates pressure on a minute-by-minute basis," said analyst Pieter Robberechts.
The technology could be useful for managers and clubs as concerns team selection, in-game management and transfers.
"If a club is willing to pay millions for a new player, it's important to know if he is immune to stress. For example, our analysis shows that Liverpool have been ingenious in their transfer policy. They look for players who perform better under high levels of stress. We can't say for certain if it a deliberate policy or not, but it is noticeable," said SciSports researcher Lotte Bransen.