Real Madrid: Juventus eye Sergio Ramos summer transfer
According to reports in Italy, the Serie A giants are preparing to take advantage of the expected arrival of José Mourinho in Madrid to land the Spain captain.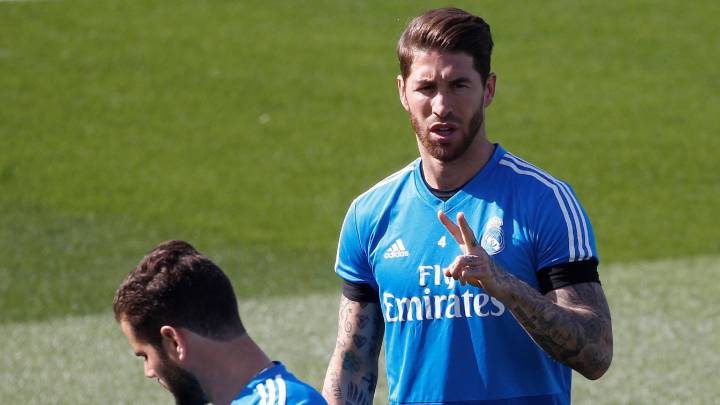 Juventus are planning an audacious bid to lure Real Madrid and Spain captain Sergio Ramos to Turin this summer with the anticipated arrival of José Mourinho at the Bernabéu likely to give Ramos pause for thought.
The Real captain has been in the headlines this week after an apparent altercation with club president Florentino Pérez – Mourinho's greatest champion at the Bernabéu – and a huge clear-out of playing staff is anticipated this summer. While Ramos, the club captain and an emblematic player of the Pérez era, will not be ushered out of the door, the sight of Mourinho coming in through it may lead to a change of heart on the part of the former Sevilla defender.
Real's disastrous season - which reached its nadir as Ajax won a knock-out stage tie for the first time since 2002-03 – will lead to a summer of upheaval and Juventus are hopeful they can take advantage by adding Ramos and possibly Marcelo to Cristiano Ronaldo as they seek to build a formidable side capable of ruling Europe.
Juve want Ronaldo, Marcelo, Ramos reunion
Ronaldo's agent, Jorge Mendes, was in Turin during Juve's 4-1 win over Udinese on Friday to discuss Benfica starlet João Félix with Juve sporting director Fabio Paratici and Ramos was reportedly mentioned as a further addition to a backline that already includes veterans Leonardo Bonucci and Girgio Chiellini.
At the moment Juve are merely casting out a line to see what catches, but if Mourinho returns to the Bernabéu the Old Lady may make a bid to reunite Ramos, who had a fractious relationship with the Portuguese during their time together in Madrid, with Ronaldo.