REAL MADRID
Real Madrid know negotiating with PSG will be difficult

Real Madrid are keen on Mbappé but previous situations with Verratti and Rabiot prove PSG are not the easiest club to negotiate with.
After a disappointing season with zero titles, Real Madrid are looking for a galáctico to reuild their team around. All points sign towards Kylian Mbappé being the player they try to sign but it won't be an easy operation. Beyond the economic complexity of the deal, there are several other obstacles to deal with. The French attacker, along with Neymar, Al Khelaifi's pride and joy and the reaction to Verratti and Rabiot's upset recently have proven to be a deterrant for clubs coming asking for PSG players.
7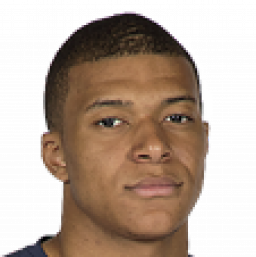 Verratti apologises publicly after recent absence
Verratti made a lot of noise in the summer of 2017. Barcelona were in for the Italian midfielder and he was keen to join the LaLiga giants. He rebelled against PSG's reluctance to negotiate and his agent, Donato di Campli, said that his client felt "like a prisoner of the emir of Qatar." The Italian agent was subsequently sacked and replaced with Mina Raiola.
Verratti apologised and said "I am what I am thanks to PSG. The French club retaliated against Barcelona and their attempts to unsettle the player by signing Neymar for €222 million.
Rabiot another player treated with a strong hand
More recently, Rabiot has been caught on the wrong side of PSG's owners. Everything started last summer when Barcelona, as told by the player's mother and agent, reached an agreement for the player. Since then, Rabiot has rejected three new deals offered to him and is another player in rebellion.
His mother spoke to L'Equipe on 19 March and said something similar to the former agent of Verratti. "My son is a hostage, others can go Carnival..." and saying he was punished for not travelling with the team when a family member was sick.
Both of these cases prove negotiating with PSG is not a particularly easy task. A member of Mbappé's family say he sees himself playing at Real Madrid but when and how he pushes for a move remains to be seen. Money is not an issue for the club and negotiating with the Ligue 1 leaders will be down to Al Khelaifi and what he thinks.