Bale: a significant headache for Real Madrid
The club are desperate to move the Welsh forward on, but there is a distinct lack of offers and the player has announced he'd like to stay.
Real Madrid have started working on the deals they need to do this summer to carry out the renovation Florentino Pérez promised Zidane in order to bring him back to the dug-out at the Bernabéu. Various moves the club is keen to carry out are now clear. To bring in: Hazard, Pogba and Jovic. While in the departure list one name stands out above all the rest: Gareth Bale.
Bale's time at Real Madrid coming to an end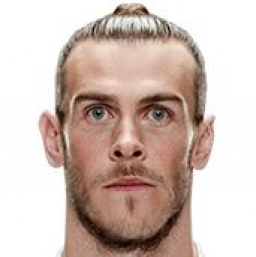 After six seasons at the club, the 29-year old (who turns 30 in July) there are few who deny that the player's time at Madrid has come to an end. The club are keen to sell him to help finance the summer acquisitions - but right now the player, who suffered terribly with injuries during his time in Spain, is more of a problem than a solution.
In order for Bale to be sold a number of things have to fall into place, and right now that's not happening. For a start, Bale himself has told the club his intention is to stay right where he is and finish his contract, which runs through to 2022. And that's despite the club itself, in a meeting with the player's agents, telling him they'd do everything they could to help the player leave and choose his destination, always provided the offers in play were similar.
But Bale's answer was a robust "no". At Real Madrid the understanding is that the player's stance is a bid to ramp up the pressure and raise his own value in any future move, because the Welshman didn't enjoy playing under Zidane in his first spell as coach, and he knows that his chances of first team football are remote under the Frenchman. In fact, after the Champions League final in Kiev, when he scored twice and was man of the match, he said: "I need to speak to my agent, I need to play more". Zidane, meanwhile, in the short time he's been back in charge has already shown Bale his future should lie away from the club. He's been on the bench for three of the last four games.
Real Madrid lacking offers for Bale
At the Bernabéu then the feeling is that Bale will end up accepting an offer to move, but this is where the second major problem comes in. Right now nobody has made a move for him. It's still early for firm bids, with over a month till the end of the season, but Real Madrid are beginning to worry over the complete absence of interest in the forward. No club has called the Madrid offices to ask about Bale's situation, while the Spanish giants have made it clear they are hoping to bring in 130 million euros for the player.
One issue clouding the situation is Bale's salary. The Welshman brings in 15 million euros a year net (meaning a total cost including tax of close to 30 million euros in Spain), and he would clearly be unwilling to see that reduced, given he has that guaranteed if he stays at Madrid and sees out his contract. But there are few clubs in Europe who could fit that kind of salary into their wage structure.
Real Madrid aren't panicking yet, knowing as they do that the summer is long, although they would much prefer to get the sales out of the way early on, in order to know which acquisitions to pursue. Manchester United have been the club who have shown most interest in Bale over the past few seasons, but right now the Red Devils are going through a difficult time both on the pitch and institutionally: the owners, the Glazer family, are looking at selling to Saudi prince Mohammad bin Salman and they need to look after the financial side of things in order to ensure they convert the offer of 4.4 billion euros they've allegedly received into a final deal. A purchase of around100 million euros doesn't fit into their current plans.
Real Madrid's big hope right now is that they can include Bale in a swap deal for one of the players they are interested in. Above all they're thinking of Pogba, with Manchester United asked for 150 million euros for the French midfielder. A swap with Madrid paying a small sum would seem to be an option. The other idea doing the rounds at the Bernabéu is a swap with Tottenham for Eriksen, which would also make Bale happy, going back to where he was so successful before his move to the Spanish capital.