Zidane is anxious for Isco to remain at the club but a series of key directors are keen to offload the Malaga-born player.
Zinedine Zidane's return to Real Madrid was good news for Isco. The player was ostracised by previous coach Santi Solari featuring in only 18% of all possible playing time under the Argentine coach. Zidane is a well known admirer of the Benalmadena born player and most observers felt that the return of the French coach to the Bernabéu bench would ensure the player remaining at the club. This view is not necessarily shared by certain directors at the club who have highlighted the name of Isco as one of Real Madrid players they would be prepared to let go during the forthcoming transfer market.
Profit and loss
"There are plenty of players we could sell and as they are all talented and they will be sought after by a series of clubs, that's nothing new, however Isco is a key player for me and one who I like, let's wait and see what happens". This was the viewpoint of Zidane addressing the media on April 14th surrounding Isco's future. Club directors are at the same time keen to move now and secure the best available price for the player with the fear that the potential Eden Hazard summer acquisition could force Isco down the pecking order and see the player playing less and this in turn leading to a devaluation for the midfielder. The latest data from specialist website Transfermarkt suggests that Isco's value has depreciated from 90 million euros to just 60 million in the space of six months since the start of the 2018-19 season.
22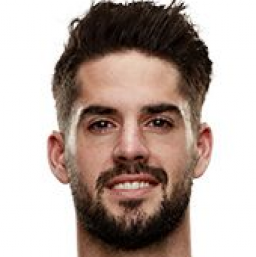 The interests of the club also appear to clash with the player's desire who is showing little will to leave with his current deal expiring in 2022. Some months back with tension between the player and Solari at its height, a move to then interested Manchester City was something the Costa del Sol midfielder was prepared to contemplate but the subsequent sacking of Solari and return of Zizou has changed that position.