Tim Weah would choose U-20 World Cup over the Gold Cup
The teenage forward could be an option for Gregg Berhalter's USA squad at this summer's Gold Cup but says he'd rather play the U-20 World Cup instead.
With this summer's Gold Cup drawing closer, the race is on to become one of Gregg Berhalter 23-man squad list for the event.
In the meantime, it remains to be seen which players will join Christian Pulisic, Michael Bradley at the Gold Cup and which ones will be involved at the Under-20 World Cup in Poland.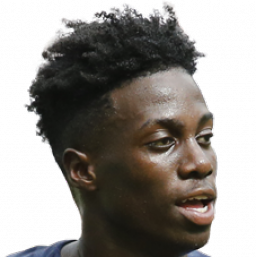 Given the choice, US promise Tim Weah - who has been making a name for himself in Scotland with Celtic, would prefer to be with the U-20 team. According to GOAL, the 19-year-old sees himself at a level closer to Tab Ramos' team rather than with the senior side.
Weah undoubtedly has the potential to join the US national team, but his lack of playing time with Celtic means his chances of being with the squad at this year's tournament unlikely -  in spite of Jozy Altidore's injury as there are others ahead of him in the pecking order
Poland U-20 World Cup
The youth tournament will represent a perfect opportunity for Weah, who will return to PSG when his loan deal with Celtic expires this summer. He will get a chance to raise his profile in Poland as he is expected to be loaned out again next season.