Mijatovic after speaking with Modric: "He'll stay, he's suffering a lot"
The former Real Madrid player assessed Real Madrid's current situation and he could not stress how big a job Zinedine Zidane has on his hands this summer.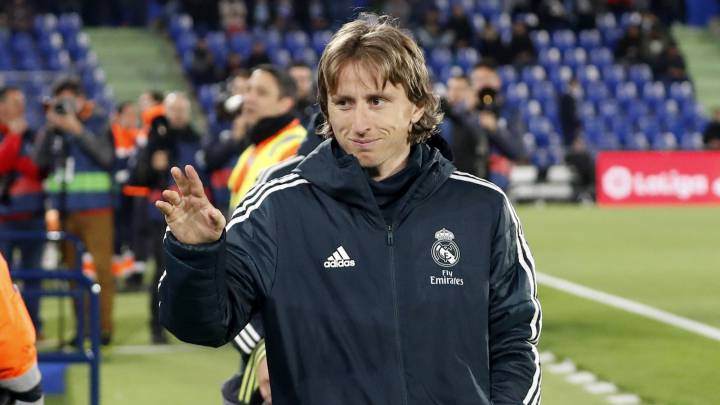 Pedja Mijatovic spoke to 'El Larguero' and delved into Real Madrid's current situation along with the size of the job Zinedine Zidane has on his hands this summer.
"I'm not surprised," he said regarding Zidane's outburst after the Rayo Vallecano game in which he refused to defend his players. "Zidane was very clear during his first spell. He didn't like the game or the situation and now will be worried as to what to do in the coming season, finding a solution for Bale and what teams he wants won't be easy."
"It won't be easy because some of these players have given so much joy," he said about Zidane swinging the axe in the summer. "Zidane has a big job to motivate them again. I'm not optimistic because to make a new team is not easy."
Modric set to continue at Real Madrid next season
"He will continue," he said about Modric after the Rayo horror show. "I have spoken with him and it was one of the worst games he has played. He is a committed chap and the problem won't be Modric. It won't be easy to recover what he had with the players that are going to arrive. The market has changed. All of the club know they need to sign and the prices increase."
"He's a professional and he is happy. He suffers like everyone," he continued about Modric, who was linked with a move to Inter Milan last summer.
Marcelo's difficult season
"He has had a complicated season," he said of Marcelo. "They are lots of doubts about him. He is a player who can recover his form and it's a difficult job. You have to give him love. Zidane has a lot of things to do this summer with important players."
Real Madrid are planning on spending €500 million this summer after finding themselves 18 points behind Barcelona in LaLiga and knocked out of the Champions League in the last 16 against Ajax.