As he looks to get Real Madrid's squad into shape, Zinedine Zidane has made some calls that have not gone down well with the club's fans...
Zinedine Zidane returned to Real Madrid out to shake up the squad and make it competitive once more next season - but as he bids to knock Los Blancos into shape, he has in fact made a number of decisions that have raised eyebrows among the fans. What the players need is a firm hand, said many Madridistas when Zidane was re-appointed; however, he has directed much of his tough love at some of the men who remain most in credit with the Bernabéu faithful.
Keylor Navas
1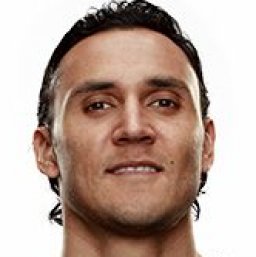 Keylor Navas is one of the players that Zidane has told will be surplus to requirements next season. Madrid's goalkeeper for their back-to-back-to-back Champions League wins under the Frenchman, Navas is a player the coach likes; however, the board are eager to get rid of the Costa Rican, and 'Zizou' has relented. Navas is hugely popular among the club's fanbase, and news of his imminent departure has not been uncontroversial - and will only be questioned all the more if it is confirmed that the understudy to Thibaut Courtois is Zidane's son, Luca, who is very low on top-level experience for a player entrusted with such a role.
Sergio Reguilón
Before Zidane's return, Sergio Reguilón had been a revelation this season, winning over the supporters with displays that saw him displace Marcelo. Nobody had missed the Brazilian while the youth product was starting at left-back. However, having become a regular under former boss Santiago Solari, Reguilón has played in just two of Zidane's 10 games since he was brought back. What's more, the coach has asked Madrid to sign a left-back to compete with Marcelo, who, having spectacularly flopped this year, he is sparing no effort in his attempts to rehabilitate. It's a state of affairs that has left Reguilón with little option other than to move on at the end of the season.
Marcos Llorente
18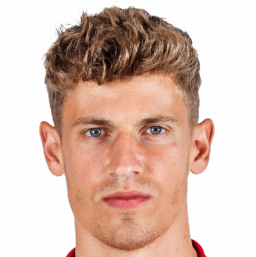 It has been made clear to Marcos Llorente that he isn't needed at Madrid next season, despite being one of the team's more encouraging performers during Solari's tenure. Indeed, the midfielder was named 'man of the match' in Los Merengues' Club World Cup final win over Al Ain in December. He's a player who Madrid's supporters are pleased with, but who doesn't appear to fit into Zidane's plans. Zidane had all but ignored Llorente in his first spell as Madrid coach, and the Frenchman's re-apppointment has once more put paid to the academy graduate's first-team prospects at the Bernabéu. He is now busy looking for another club.
Dani Ceballos
24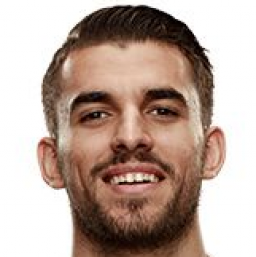 Dani Ceballos is among the Madrid squad's most naturally gifted individuals. On paper, he should be able to slot into a side playing the kind of football that Zidane favours, but the reality couldn't be more different. The midfielder was a fringe figure during Zidane's opening stint as Bernabéu boss, and noticeably struggled to conceal his happiness at the coach's resignation 12 months ago. With Zidane now back in the Madrid dugout, Ceballos looks to be a prime candidate to be shown the door this summer.
Vinicius
28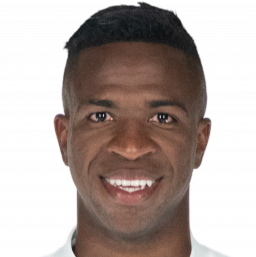 Vinicius has been Madrid's great white hope this season; the only player capable of generating excitement in what has otherwise been a dreadful campaign. His emergence has been nothing short of spectacular. Many supporters see the Brazilian as a key figure to build the Madrid of the present and the future around - but Zidane, who is hardly glowing in his assessment of the starlet when asked about him in his press conferences, appears to have other ideas. Much to the 18-year-old's disappointment, Zidane has only used him for 29 minutes, a situation that has contributed to his exclusion from Brazil's Copa América squad.
Isco
22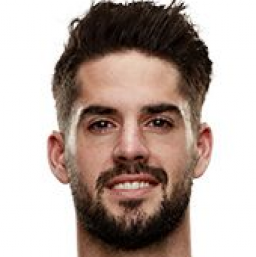 A season defined by his spat with Solari, it has been Isco's worst at the Bernabéu since he joined in 2013. A decent chunk of Madrid's fanbase is calling for the midfielder to be offloaded this summer, and club chiefs see him as a player whose sale would help raise funds for an expected close-season overhaul. However, Zidane has told his bosses that he wants him in his squad in 2019/20, albeit not as a key figure. If Isco does finally accept that role (something he didn't do under Solari) and stays, Madrid will be forced to curb their planned transfer-market foray.