Eden Hazard to Real Madrid looking ever closer
Everything points to the Belgian winger moving to LaLiga sooner rather than later. The Guardian report that a fee of €100 million has been agreed.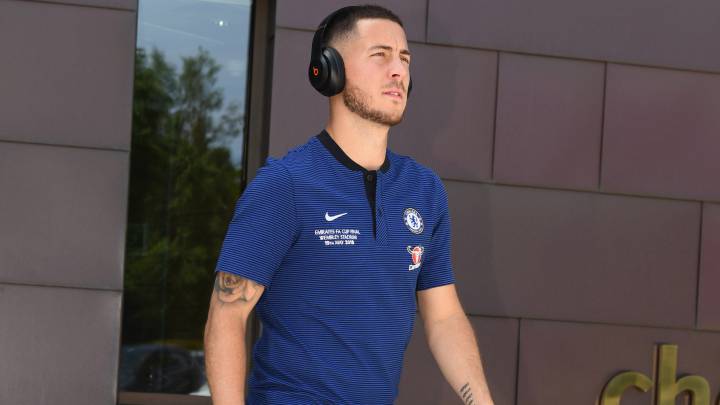 Real Madrid were hoping to present Eden Hazard as their new player on Monday 3 June, following the conclusion of the European club season and ahead of the international fixtures. Chelsea, however, have made it clear from the start that they were not going to make it easy.
Hazard price announced
As we reported on Tuesday, Real Madrid's general director José Ángel Sánchez was in London to finalise the deal that has been the worst kept secret of the last few months. However, it appears that Sánchez flew back to the Spanish capital with nothing yet agreed, although talks were on-going.
The obstacle that lies in the way of the move remains to be the difference between both parties on the player's valuation. With only a year left on his contract, Madrid have been keen not to go above 100 million euros, while the Stamford Bridge club are looking for something in the region of €120 million. An attempt to close this impasse saw Sánchez reportedly offering the extra €20 million in potential add-ons, although this too was knocked back.

Late on Wednesday evening, the Guardian announced that Chelsea had agreed a price of €100 million for the player, plus add-ons, although these are not specified in the article.
Furthermore, information from sources close to the deal suggested that all parties expected the move to be announced this week.