The PSG striker is combining his holidays in the United States with some promotional work for his sportswear sponsor Nike.
Kylian Mbappé is destined to become one of the greats of the game and this is something not lost on his sportswear sponsor Nike who are grooming the PSG striker to be one of their next global brand icons.
10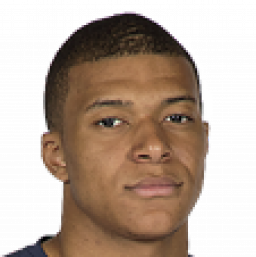 The French striker is currently on holiday in the US and combining time off with promotional duty for Nike. As part of profile building, the PSG player attended the NBA Finals between Golden State Warriors and Toronto at the Oracle Arena (Oakland) and has been photographed with LA Lakers star LeBron James where the French player gifted the basketball legend and renowned wine connoisseur a bottle of Château Lafite Rothschild 1984 which has an estimated value of 600 euro.
Pitcher
Mbappé was also selected to carry out the 'honorary pitch' as LA Dodgers faced the Chicago Cubs in the latest round of MLB games at Dodger Stadium (Los Angeles).
The PSG forward also visited the Nike HQ in Portland, Oregón where he recorded two promotional clips for a new range of Mbappé branded clothing range the sportswear giant is set to launch with the hope that the 20-year-old can emulate the likes of Messi, Cristiano, Neymar, Federer and even LeBron James.