Barcelona: Griezmann to make Camp Nou move next week
According to L'Èquipe, the still-Atlético striker will move to Camp Nou next week now that his release clause has dropped to €120 million.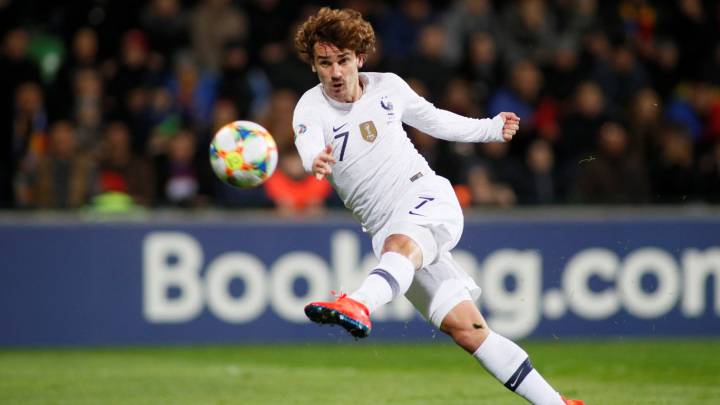 Antoine Griezmann will be officially unveiled as a Barcelona player next week with the Camp Nou meeting the France striker's Atlético Madrid release clause of 120 million euros.
According to L'Équipe, and on the basis of all common logic, Barça were waiting for the Atlético forward's clause to drop from €200m to €120m, which was a stipulation written into his contract last summer when he signed a new deal at the Metropolitano. The deal has apparently been in place for some time, with Atlético chief executive Miguel Ángel Gil Marín admitting in May that the club had known Barça had reached a preliminary agreement with Griezmann last March.
Griezmann to accept pay cut to join Barça
The Francer striker has accepted a pay cut of around €6m per season to make the move to Camp Nou, according to the French publication, and will sign a five-year contract running until 2024 worth €17m a year.
Griezmann's journey to the pinnacle of European football has been a curious one, with several French clubs rejecting the youngster due to his size, among them Lyon, Saint Etienne, Metz and Auxerre, until he found himself in the youth set-up at Mâconnais. From there the scout who discovered Griezmann, Eric Olhats, engineered a move to Real Sociedad and from there the rest is history, one that looks increasingly likely to end at Camp Nou after some smoke and mirrors surrounding the transfer.