Real Madrid: Vinicius: "In training, Zidane stays behind to help me improve my finishing"
The Real Madrid striker looked back over his first season at the Bernabéu and having to work under several different coaches in an interview with O Globo.

Vinicius gave an interview to O Globo in which he summarized his first season in Spain, the difficulties of working under several different coaches and his friendlship with Karim Benzema.
There has been a lot of talk about your decision-making when faced with options to dribble, pass or shoot. How have you taken that and is it something you're working on?
Yes, I'm still working on those things. I do extra work at the end of every training session; Zidane pulls me to one side to work on my finishing. And the other players also give me pointers and advice.
Had anyone advised you to dribble less and pass more?
The coaching staff give me a lot of freedom. When I first arrived I already knew that there is a right time to dribble and take the ball forward. I think that's an area I read well. Sometimes I make mistakes but that's normal for a player at my age.
Upheavel at Madrid
How were you affected having three coaches (Lopetegui, Solari and Zidane) in one season?
It's bad to have a lot of changes. But for young players like me, it's good because you can learn something from every coach.
It was a disappointing season for Real Madrid, who were out of the league title race early then knocked out of the Champions League. Did that have a negative effect on you or did it allow you to play in your own style?
From the moment I arrived from Flamengo, I've always wanted to play. I always want to help the team. And at that moment, the team needed a player who could take the ball forward and dribble past opponents. So everything turned out quite easily for me because everyone at the club gave me confidence.
What was the first thing that entered your mind when you entered the dressing room full of superstars for the first time?
I was a bit overwhelmed. But once I actually arrived, not many players were around because they were all in Russia at the World Cup. Only Bale and Benzema were there. Both of them were great with me and gave me a warm welcome. The problem was that, there was no Casemiro or Marcelo. At the beginning it was a bit difficult because I didn't understand a word of Spanish.
28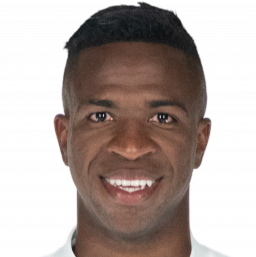 Helping hand from Benzema
Who took you under their wing?
Karim. From the first day he has been giving me advice and looked after me. He is always thinking about other people, he did everything he could to help me. During the derby against Atlético de Madrid, I was having a bad game and I missed a ball then we conceded a goal. Karim came over and told me to move into the striker's role and take it easy for five minutes - to give me time to get myself back to normal and continue the game.
Is it difficult being yourself among so many stars?
Not really. Everyone at the club, like Marcelo and Casemiro, have helped me to be relaxed and think only about playing. And that's what I've done. That way, things happen more naturally.
Eden Hazard's arrival could mean you'll be pushed out to the right wing. Would that be a problem for you?
That will depend on what Zidane decides to do. It's going to be a little harder for me but I don't have any problems with that.