BARCELONA
Barcelona's underage structure living through uncertain times
The majority of coaches within Barcelona's youth ranks were advised via WhatsApp that their contract would not be renewed with more changes coming at the top.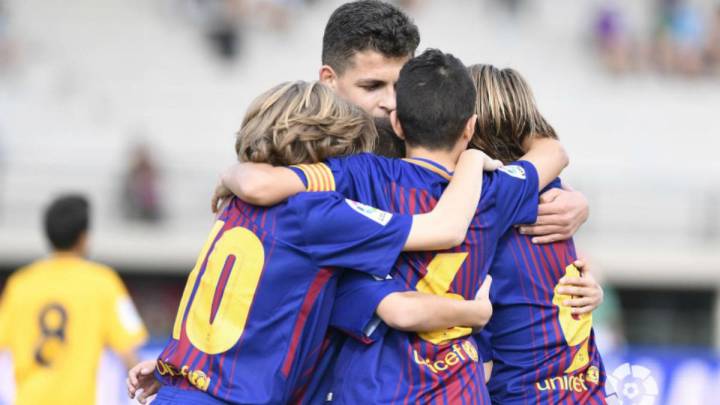 The current situation within Barcelona's underage structure is unsustainable. This was highlighted on Wednesday when Jordi Mestre resigned from the club and and his departure could be the catalyst for plenty of other changes at the club.
Jordi Roura could leave the underage ranks to form part of the first team scouting and Guillermo Amor could drop his responsibilities in the academy to become an institutional spokesperson exclusively while Jose Mari Bakero, the head of the youth academy, could be one of the big sacrifices after Mestre's departure.
These changes are but the tip of the iceberg, however, in the larger restructuring of the famed underage footballing structure at Barcelona. AS can report that the majority of the managers whose contracts expired at the end of June did not have them renewed. This is a complete deviation from the norm with the club usually informing them of their annual renewals days in advance.
Coaches informed via WhatsApp of their future
The coaches recieved WhatsApp message to inform them of their fate with a phone number attached for them to call in case they wanted further information from the club.
More than one of the coaches decided to go to the club directly in an effort to clear up the situation. The club have responded, however, by saying that due to the fact that they are no longer under contract, there is no need to return to the facilities until further notice.
The situation has gotten worse since when they were paid two days behind schedule on 2 July. Some believe that the club's obsession with evening the books from last season has left them without payment on the schedule date.
In short, it's a chaotic situation that Barcelona's underage system is living through and a sign of the short-term thinking and planning that they have been engaged in for the last number of months.