Keylor Navas to meet up with Real Madrid in Canada
The goalkeeper is in Costa Rica on his holidays and will head directly to Montreal to join the expedition.

Keylor Navas was one of the big names missing on Monday at Real Madrid's Valdebebas training ground for the start of the pre-season. However, according to club sources, his absence was agreed between the player and the club.
The keeper is in Costa Rica, enjoying his summer holidays and will travel straight to Canada from there to meet up with his team-mates, instead of having to cross the Atlantic twice in a short space of time.
1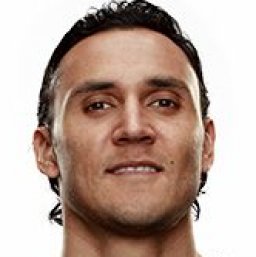 Real Madrid fly to Canada for pre-season
The Real Madrid squad will fly out of Madrid on Tuesday at around 14:00 CEST bound for Montreal, where they'll spend the first part of their pre-season ahead of 2019-2020.
Keylor apparently staying at the Bernabéu
Right now, Keylor's future looks to be more than likely at the Bernabéu. As this newspaper revealed on 14 May, when the Costa Rican goalkeeper was told that Courtois would be the number 1 choice for the coming season, he expected for Madrid to help him move on, including letting him leave for free or paying off some of his salary. However, his requests fell on deaf ears at the club complicating his departure, which some saw as being to PSG... for the moment.