Eden Hazard can't forget Chelsea
A photograph of the new Real Madrid star getting off the plane in Montreal for the start of pre-season has his old fans insisting he'll always be a Blue.

Eden Hazard has already started his new adventure at Real Madrid. The Belgian player started pre-season training this week with his teammates in Canada, and a few questions were pointed in his direction for not looking in his best shape, something the player admitted to, with jet-lag playing its part.
7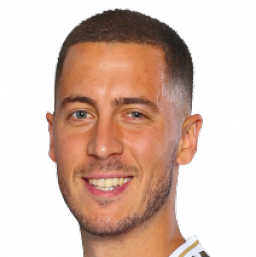 Chelsea on my mind
The winger is still remembered fondly in England, after being a shining light over several years for Chelsea, and many fans still believe that the Stamford Bridge club will remain part of his soul. And it could be that this is true, with a photograph of Hazard getting off the plane in Montreal showing the cover of his mobile phone in his hand.
In the picture you can clearly see that the player continues to use the cover of his three boys - Yannis, Leo and Samy - dressed in the famous blue kit, and supporters of the Premier League side were quick to point this out on social media, claiming his heart was, and would remain. with them. 'Once a blue, always a blue,' some commented.
No doubt his years in London will always be a big part of his career and life memories, and time will tell if he decides to change the cover of his mobile phone when he gets a chance to photograph his children in white. What else, after all, defines a man's character more than his mobile phone cover?