Real Madrid: Zidane regulars under threat amid clear-out
Lucas Vázquez, Isco and Keylor Navas, three of the most-used players at Real Madrid under Zinedine Zidane, could all be at new clubs next term.

Beginnings don't tend to be easy; endings never are. Lucas Vázquez, Isco and Keylor Navas all struggled to establish themselves at Real Madrid, but despite going through their ups and downs, they have each managed to carve out careers at the Santiago Bernabéu - a fact that their appearance figures clearly bear out. However, the trio now face uncertain futures under head coach Zinedine Zidane.
Under Zidane, no-one has made more appearances than Vázquez
In the entire time Zidane has been in charge of Madrid, no-one has played more games than Vázquez. Having started out as something of a fringe figure, his persistence saw him knock down the door to the team. Zidane has handed Vázquez 131 appearances (6,454 minutes) across six competitions, with the winger scoring 15 goals in that time - and supplying 35 assists, more than any other Madrid player.
The 28-year-old is a squad member that 'Zizou' clearly finds useful, but a combination of increased competition for places next term, and the need to raise money for the potential signing of Paul Pogba, has led the club to put him on the market. Arsenal could be his destination.
17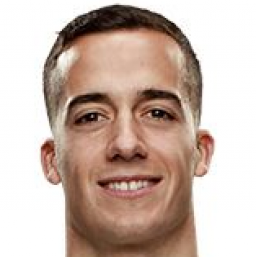 Real Madrid ready to entertain offers of 80m for Isco
Just behind Vázquez is Isco, who has played 125 times under Zidane in six competitions (7,086 minutes), including starts in games as important as the 2017 and 2018 Champions League finals. In total, these appearances have brought 24 goals and 23 assists from the midfielder.
His situation at the Bernabéu is now somewhat complicated, though: he remains in Zidane's plans but is not likely to go into next season as a first choice, and the club would consider selling if an offer of around 80m euros were to come in for him. He is far from guaranteed to still be at Madrid in 2019/20.
22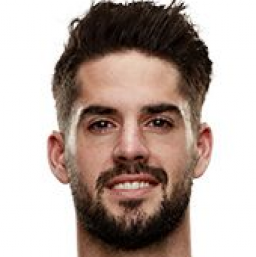 Zidane has told Navas that Courtois will be 2019/20 first choice
Navas, meanwhile, is the eighth-most used player of the Zidane era. The goalkeeper, who was the Frenchman's number one for each of Madrid's three consecutive Champions League triumphs, has featured on 117 occasions (10,620 minutes), in six tournaments, across Zidane's two spells at the helm.
However, having initially risen back up the pecking order in the wake of Zidane's re-appointment in March, the Costa Rican was then told by the coach that Thibaut Courtois will be given the gloves next term. That appeared to push Navas towards the exit door, but the conditions he has set for a departure from Madrid (being granted a free transfer, having the rest of his contract paid up...) have made a summer move from the Spanish capital something of a trickier prospect.