Courtois shirts on sale, suggest Navas remains number '1'
The Belgian goalkeeper is seen as Zidane's first choice for Los Blancos, however, by not taking the usual shirt, sparks intrigue on Costa Rican.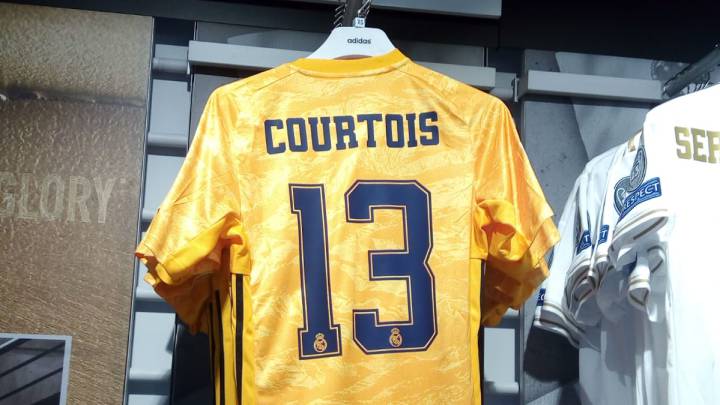 With all the transfer activity in and around the Santiago Bernabéu this summer, one of the attractions capturing fans' attention is who will wear what number on their shirt in upcoming season. This also applies to the goalkeeping situation, and a product now available in Real Madrid's club shop has people speculating.
Keylor to stay 'number 1'?
Thibaut Courtois was brought into the club with a clear remit of being first choice between the sticks. Normally this see him take the number '1' shirt, however, as can be seen in the shop, the Belgian will swap his number '25' and instead wear '13'.
This suggests, therefore, that the seemingly-out-of-favour Keylor Navas will continue with the number '1' shirt (in graphic only) that he has been in possession of, just as Vinicius retains '28'. Courtois, for his part, will seek to refind his world-class form that he seemed to lose last season after moving from Chelsea. By doing so, along with a rebuilt Madrid side under Zidane, will be key to Los Blancos returning to the top of European football.