Real Madrid: Marcelo, Man of the Match: "Madrid never give up, it's in our DNA"
The left-back, who came on for the second half against Arsenal, said: "We showed our fighting spirit, even with a man down we fought and ended up winning".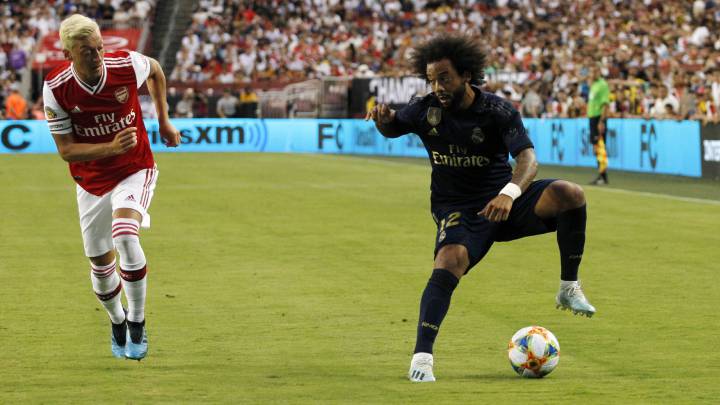 Marcelo was voted the MVP in Real Madrid's International Champions Cup meeting Arsenal. The left-back, who replaced Ferland Mendy for the second half of the game, showed his best side against the Gunners - both his defending and attacking were good. He spoke to the media after the game.
Sensations: "It's always a pleasure to play for Real Madrid. It was difficult for us because the pre-season has been very tough. Now we have a game less but today we were a little better than in our last game. The objective is to improve with every game".
Never give up
Overall thoughts on the Arsenal game: "It's in Madrid's DNA to never give up, we fought even after going a man down. When Arsenal went down to 10 men, the match became more equal. In the end we showed our fighting spirit and managed to win".
Meessage to the fans: "It's always a pleasure to play here and with our fans behind us, we have always been well received, today's victory was for them".