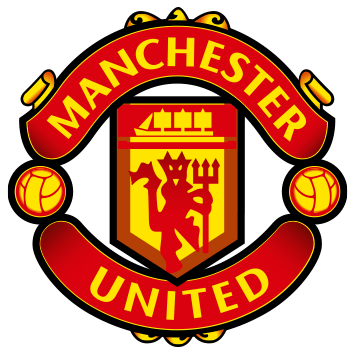 25
Rashford 13',
Jesse Lingard 71'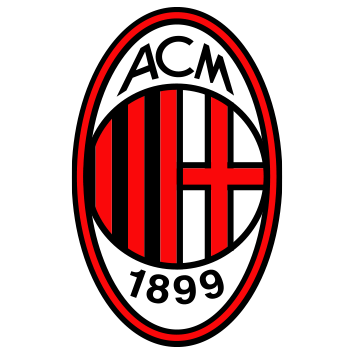 24
Suso 25',
Nilsson-Lindelöf 59'
Manchester United beat AC Milan on penalties in ICC

Manchester United vs AC Milan: as it happened!
Goals from Rashford and Suso in the first half left it 1-1 at the break before Castillejo and Lingard scored in the second half. The game went to penalties with Maldini missing and Daniel James converting his to get United the win in Cardiff.
Daniel James to win it for United. And he does. He sends it down the middle and Reina goes to his right. United win it!
MISS! Maldini hits it straight at De Gea. Really poor penalty.
Angel Gomes steps up and buries his. That was a wonderful penalty. Reina had absolutely no chance.
Krunic, the new signing, buries his. Nobody has missed yet.
He slots it home. 3-2. De Gea sent the wrong way again.
Andre Silva, who recently failed a medical with Monaco, about to take.
Ashley Young now as he roofs it! 2-2 and we are 100% through four penalties. No misses yet.
Lovely finish by Bonaventura.
Lingard buries his. Into the same corner. Reina went the right way but not long enough to stop it.
Calhanoglu scores. He sends De Gea the wrong way.
D Gea makes his way to he goals as Calhanoglu lines up the spot kick. One of the few players to play the whole game.
And so we go to penalties!
Lingaard with what is probably the last chance of the game. He drives forward and cuts in on his right before shooting towards Reina. Low and soft but he did well to create the chance to begin with.
Fred sends it over the bar. Not bad but never really threatening Reina.
Free for United as Reina organises his wall. Fred to take.
Calhanoglu booked for the foul that leaves James in a heap.
James takes off now and he is hauled down cynically by Calhanoglu.
United looking more likely now but no third goal yet. James with the cutback and it's cleared.
James shoots with white jerseys in front of him. It takes a deflection and bounces up to Pepe Reina.
Ball whipped in from the left for Greenwood. He was offside, it looks like. It was Gomez, who was off. He recieved the ball on the left and crossed to Greenwood before he headed wide.
Game has brokwn wide open now. It is anybody's at the moment. No massive chances for either side but it is back and forth. Young loses out as Strinic uses his body to get across him.
Martial and Rashford off for Gomes and Greenwood.
Poor challenge by Maldini on James. Free for United.
Greenwood and Gomes coming on for United.
Rashford races clear down the left but his touch lets him down as pressure arrives and it dribbles back to Reina.
McTominay has his jersey pulled off him as Milan try to get the third. He won't mind too much about the jersey as he clears before Milan take the chance.
Lingard just on the field and he scores! Rashfors feeds it to him and he takes it on his left before firing home.
Young with the cross that flies over everyone's head. Shaw arrives on the scene and blazes a left-footed shot wide. Excellent chance, very well taken but just wide.
United with a few changes too. Young, Tuanzebe, James, Lingaard and Fred come on.
Biglia off for Krunic. Reina in for Donnarumma.
Milan lining up a few changes.
Shaw down the left and Rashford sends the cross in. Blocked.
Castillejo with the finish from the corner. He heads down and home. Actually looked like it took a deflection but he is taking that one.
Milan haven't really gotten going in this half. Piatek gets the right side of Shaw though as the ball is sent over the top. Shaw recovers well and puts it out for a corner.
Lovely flick from Martial and he lays off to Pereira, who played it through to Rashford. His shot is well wide but a really nice move.
Rojo down injured now as a tackle comes flying in. His leg is in an awkward position and he's lucky he didn't seriously hurt himself there. Quite reckless for a preseason.
Lindelof down grabbing his ankle as he loses the ball. Looked like his foot was stood on but he wanted a free. Not sure if he can or should continue.
Mata with a left-footed curler. Bounces up to Donnarumma and he's comfortable with it.
Dreadful from Piatek. Perfect pass from Suso and he thought he was offside. McTominay was keeping him on and he sends a pathetic shot towards De Gea! Should have been 2-1.
Shaw to Martial. Looked offside but flag doesn't come up as he passes back to Shaw but it's cut out. Much better from United now in this half.
Cross delivered into the middle and Donnarumma punches it away.
Shaw tries his luck with his left. Blocked and deflected out for a corner.
Rashford down grabbing his ankle after a foul but he looks fine.
We are back underway for the second half!
Both teams back on the field. Doesn't look like there's too many changes either as both managers try to build their players fitness.
Wan Bissaka has looked good too. For AC Milan, Castillejo has been lively but not real luck or end product while Suso continues to cause trouble with his wand of a left foot.
United getting criticised in general at the break. They have been ponderous and lacked intensity after the goal. Rashford seems to be the only player in the team who constantly changes wants to change the tempo.
That does it for the first half! 1-1 after goals from Rashford first and then Suso with a lovely curler.
One minute of added time in Cardiff. United could probably do with the break too.
Mistake at the back by United and Piatek picks it up. He tries to turn and chip De Gea but he punches away. Intensity gone out of United's game.
Nice play by Suso but United win it back and Rashford breaks. He races forward but loses it at the last hurdle.
Milan really trying to get that goal to put them ahead. They're dominating the ball as United sit back and soak up the pressure.
Suso with another one of those lethal curlers. Onto Piatek's head and De Gea palms it away. Great save from the captain today. Lovely ball by Suso.
Rashford brings that excitement back though every time he touches the ball. He runs at Rodriguez and shoots from distance and from a difficult angle. It's well wide.
Milan having the better of it now. United lost that sharpness in attack all of a sudden. They were building confidence after the goal but Milan look more likely to take a lead now.
Suso tries a cross and it takes a deflection into the waiting gloves of De Gea.
Borini played through down the right and he crosses but it's blocked by a recovering Matic. Throw.
It's worked short and eventually crossed in by Piatek. Headed wide by him. He hasn't been too involved so far.
Rojo to the rescue again as Milan attack down the right. They win a corner in the end but United have never really looked too confident at the back.
Castillejo played through again but United foil his advances again too. Suso picks it up and curls one just over the bar. Very, very close!
Martial cross as Pereira looks to get on the end of it but he leaves him a little but short.
Free for Milan but it's sent into the box where De Gea accepts it with gratitude. Handy one for him.
Wan Bissaka wins the ball back off Borini as United attack. Ball into Martial but he was offside.
Cross from Calhanoglu into Castillejo, who continues to buzz around the area looking for scraps, but De Gea grabs it again.
Borini slow to get up as he holds his shoulder, it looks like. It was Matic who arrived late on the Milan player. Really late for a friendly.
Wan Bissaka turns on the jets down the right but his cross is lost. Milan attack now and Rojo steps in from of Castillejo and wins it back.
United enjoying themselves more now since the goal. Some nice link play with Rashford who has drifted out to the left.
GOAL! Rashford with the finish. He blazes past a defender and the shimmies to lose another before firing into the bottom corner. it was helped by a deflection but he did brilliantly before that.
Piatek has the ball nicked off his toe by Rojo after a nice ball from Castillejo. Milan looking dangerous every time they attack. They haven't troubled De Gea yet though. Throw for them now as it arrives in to Castillejo. He handles it and their spell of pressure ends.
Rashford with an effort that almost catches Donnarumma by surprise. He's equal to it as he stretches to palm it away. Nice effort.
De Gea works it short and it makes its way to McTominay before he sends it to Matic. United struggling to work it out but they're still trying.
Ball sent over the top looking for Castilljo. But it's too high for him and floats to De Gea.
Snap shot from Pereira and it's well wide.
Better from United as Shaw plays it to Martial and he dribbles forward before clipping the cross in. Cleared but United have improved and look much more comfortable than they had in the opening five or so.
Pereira tries to send one around the back with Rashford looking for it. It's blocked by Milan and United win it back.
Shaw back to De Gea and he kicks forward. United win the headed clearance and Wan Bissaka attacks but it's out for a Milan restart. They Serie A side continue to dominate the ball.
Another free, it looked like, as Calhanoglu was hauled down. No free though as it dribbles back to De Gea. Milan taking the game to United so far.
Free-kick as McTominay is all over the Milan attacker as he tries to break free. United pressing high as Pereira kicks the legs off Rodriguez at the back and concedes another free.
United in their red strips with AC Milan wearing their whites ones. Teams lined out and ready for action with the strange 18:36 kick-off time.
Teams on the field as Start Me Up by The Rolling Stones blares around the stadium. No start yet but it's close.
Just ten minutes from kick-off now as United head into their last preseason game before their Premier League opener next weekend. Still plenty of questions marks over their team but opportunities up for grabs today.
Krunic and Leao are on the bench though.
Milan's winter signing, Piatek, starts up front with Samu Castillejo, formerly of Villarreal fame. None of their new signings make the cut though.
AC Milan XI: Donnarumma, Calabria, Musacchio, Romagnoli, Rodriguez; Borini, Biglia, Calhanoglu; Suso; Piatek, Castillejo.

AC Milan unveiled Raphael Leao recently as their big summer signing. They landed him for €30 million from Lille.
Man United XI: De Gea, Wan-Bissaka, Lindelof, Rojo, Shaw, Matic, McTominay, Andreas, Mata, Rashford, Martial
Paul Pogba is also out but his injury might not be so serious. There are even suspicions that it doesn't exist at all. He didn't show up for the flight to Cardiff with 'back spasms' cited as the reason but there are suggestions that the injury is just another way of him trying to find a way out of the club.
Hello and welcome to our live online coverage of Manchester United vs AC Milan at Cardiff's Millenium Stadium in the International Champions Cup 2019. Kick-off is coming your way at 18:30 CEST.
It is United's last game before they play Chelsea next Sunday in their Premier League opener so Ole Gunnar Solskjaer is probably thinking about that one and who will and can play.
Milan play Udinese on the 25th of August in their Serie A opener so they still have some time to tweak a few things. Both sides will be looking to avoid injuries though.
.