Corinthians player Douglas Nunes shot dead in Rio Grande do Sul
The Brazilian club confirmed that their player was shot after leaving a bar in Erechim, hours after his team played in the Copa de Brasil futsal semi-finals.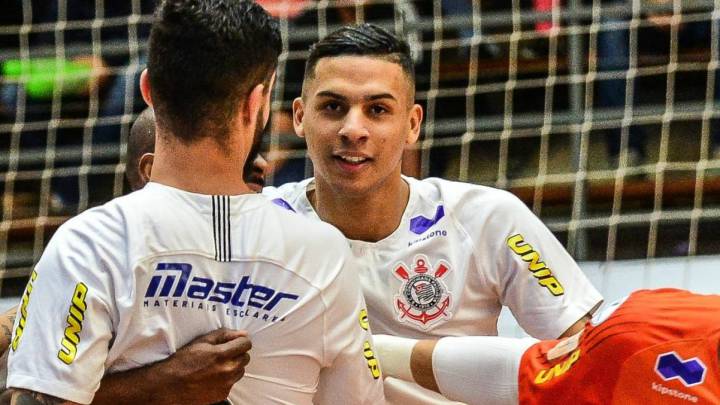 Corinthians futsal player Douglas Nunes da Silva was shot dead in Erechim (Rio Grande do Sul), hours after competing in the Copa de Brasil semi-finals with his team confirmed Brazilian club Corinthians.
"Sport Club Corinthians Paulista regrets the death of Douglas Nunes, from our futsal team who was shot dead at dawn. We offer our strength to his family and friends at such a difficult time" stated the club in a brief official communique.
O Sport Club Corinthians Paulista lamenta o falecimento do jogador Douglas Nunes, do futsal alvinegro, durante esta madrugada. Força aos familiares e amigos nesse momento tão difícil. 😢 pic.twitter.com/srD5E3b6Bx

— Corinthians (@Corinthians) August 11, 2019
Local Brazilian media outlet O Globo report that the 27-year-old player who had just played for his side in the earlier semi-final defeat to Atlântico was shot a number of times by a gunman in a vehicle as the player left the bar. According to local witnesses, the player was involved in a heated argument earlier inside the establishment.
Local medical teams arrived on the spot but were unable to save the player's life and the CBFS (Confederación Brasileña de Fútbol Sala) immediately announced the suspension of the final between Atlântico and Carlos Barbosa as a mark of respect for Nunes.
Douglas who played at international for Brazil was the brother of Adalberto Nunes da Silva 'Betao' who played in Spain for Santiago Futsal (2004-08) and Inter Movistar (2008-13).