Pogba: Real Madrid shouldn't give up, says player's brother
Mathias Pogba, who now plays in Spain, has told Madrid chief Florentino Pérez that he can still make a deal for Manchester United's Paul Pogba happen.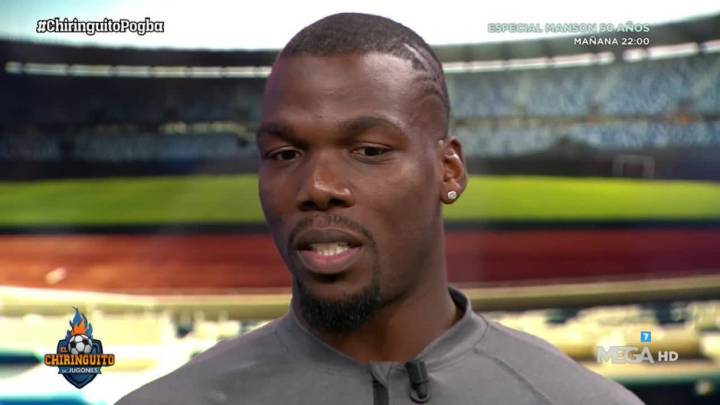 Mathias Pogba, brother of Manchester United midfielder Paul, has urged Real Madrid not to give up in their pursuit of his younger sibling.
Speaking to the Spanish television programme 'El Chiringuito' on Thursday night, the forward - who now plays his football in Spain, at fourth-tier club CD Manchego - also discussed Cristiano Ronaldo and Lionel Messi, and had words of criticism for former United boss José Mourinho.
Mathias Pogba's interview on 'El Chiringuito':
Real Madrid shouldn't throw in towel in their attempts to sign Paul Pogba: "[Club president] Florentino [Pérez] can still bring my brother to Madrid."
United's valuation of the player: "My brother isn't worth 200 million, but that's just the way the transfer market is these days. Manchester United are going to ask for a lot of money, I'm sure, but he's not worth 200 million."
The final piece in the jigsaw: "Who does Zidane really need in his team? My brother, of course. My brother, and another midfielder on top of that, I think."
Cristiano or Messi: "Mentally, Cristiano is better. Messi is the better footballer - he can do everything, like Cristiano, but you see more of Cristiano in the crunch games."
Mourinho: "No, he isn't a winner. Who is Mourinho? Players don't always have to back their coach. You do if he's right there alongside you, but there was a divide between him and the whole team. I have respect for what he's won, but he's not a good example now. [Jürgen] Klopp, [Zinedine] Zidane and Pep [Guardiola] are."